Paul Mauritius
Café Take Away Delivery



PAUL embodies the French art de vivre or as it is perfectly said in french 'PAUL est un petit bout de France tout autour du monde'. With its 4 shops on the island namely at Bagatelle mall, So'Flo mall, Grand Baie La Croisette mall and the SSR airport, PAUL is focused towards offering the very best cakes, pastries and bakery collection in a chic blend of bakery /patisserie /café /restaurant set up. You can pop in for breakfasts, brunches, lunches, afternoon teas and dinners.

PAUL offers tempting morning treats to start your day on the best note with a scrumptious breakfast. In the morning, the outlets are filled with the irresistible aroma of freshly baked Viennoiserie; 
The Croissants; a buttery pastry, both crispy and soft and with a glorious flavour 
The Pain au Chocolat made with buttery croissant dough wrapped around a heart of dark chocolate
The Escargot Raisin with a moist, delicious filling of vanilla custard and plump raisins
The Gourmandise, a buttery pastry filled with vanilla custard and dark chocolate drops
Perfect for the sweet tooth, accompanied by a delicious cup of coffee, hot chocolate or tea. 
The menu also caters for the savoury lovers with its omelettes / oeuf aux plat.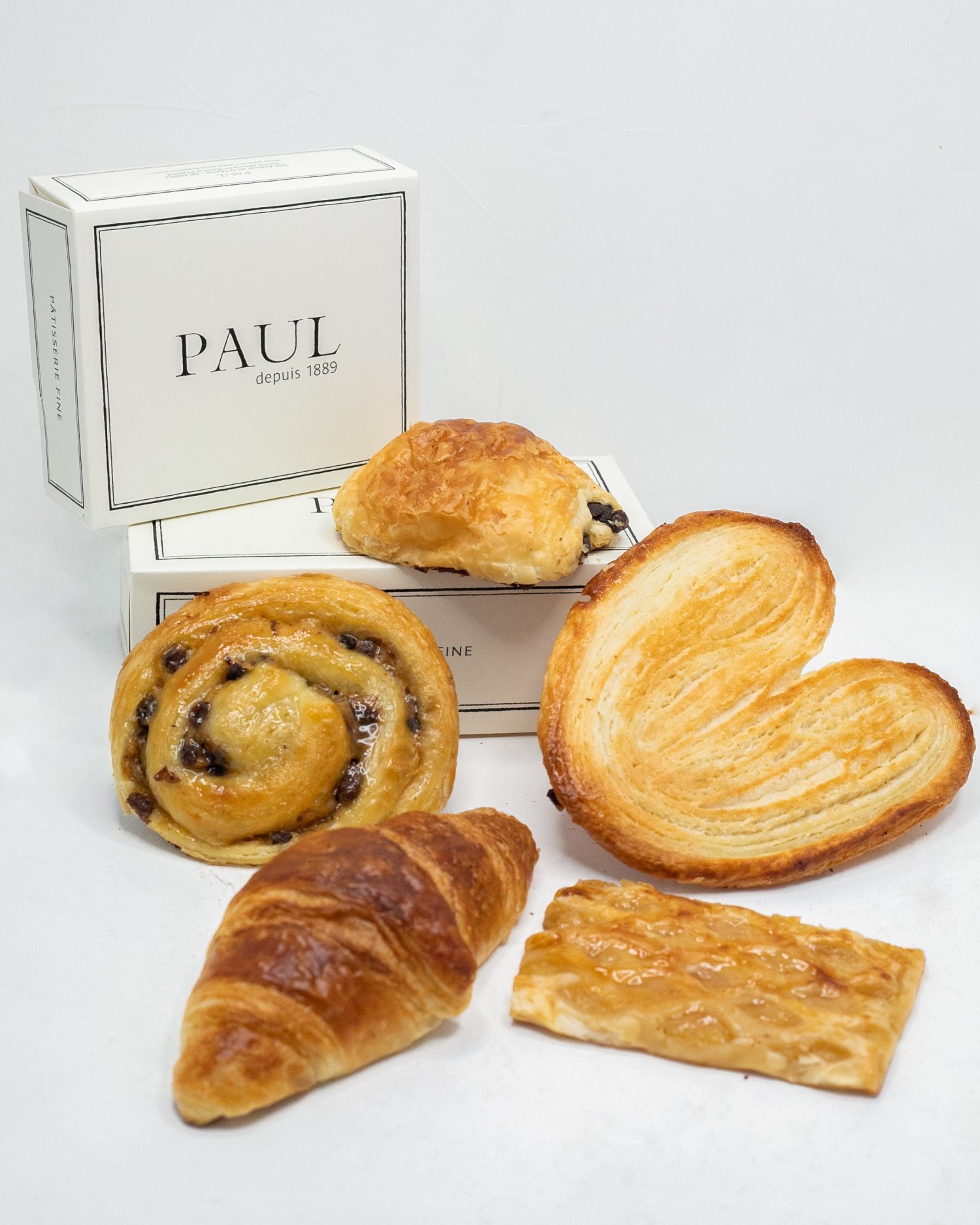 PAUL's patisserie collection flaunts the Pâtissier's art. Paul offers a range of authentic sweet treats; this is where you will find macarons, éclairs, chocolate, lemon, fresh fruit tartlets. Their famous Mini Macarons that come in boxes are the perfect after-meal treat/ to enjoy with coffee/ or to gift to a loved one. PAUL's classic French tartlets make the perfect summer dessert. The Strawberry, Lemon, and Chocolate tartlets are everlasting best sellers.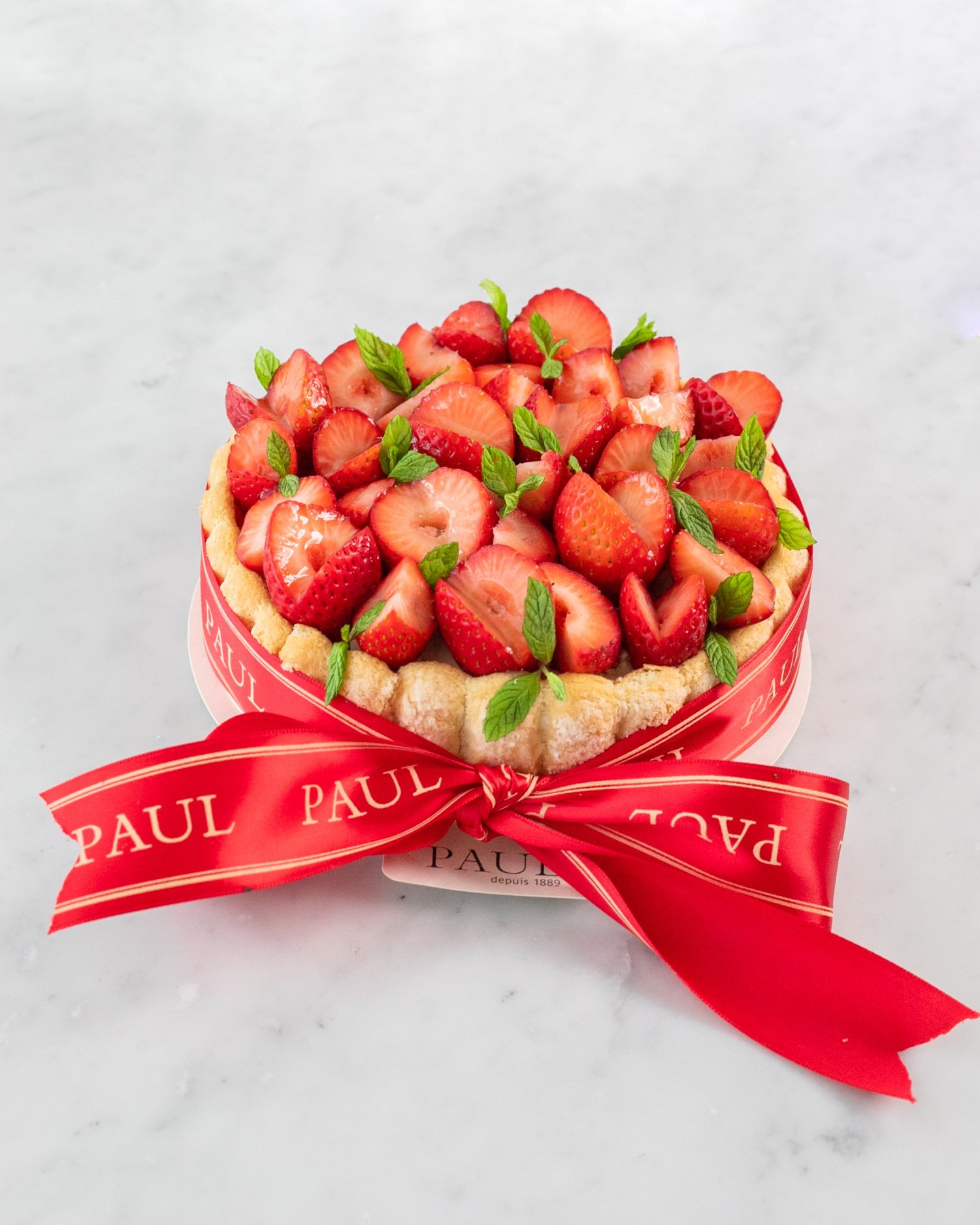 From Chocolate Cakes, to Fruity Cakes, there is a cake for any celebration and occasion at PAUL. One of the most popular traditional French cakes is the Fraisier; with its layers of airy Genoese sponge filled with mousseline cream and garnished with whole fresh strawberries. Charlotte aux Fraises is another favourite at PAUL. If you are looking for a classic French chocolate cake, try the Moelleux Chocolat. It's moist, mellow and totally indulgent.  Simple yet decadent, it's equally good for afternoon tea, or as a dinner party dessert, it's a real treat.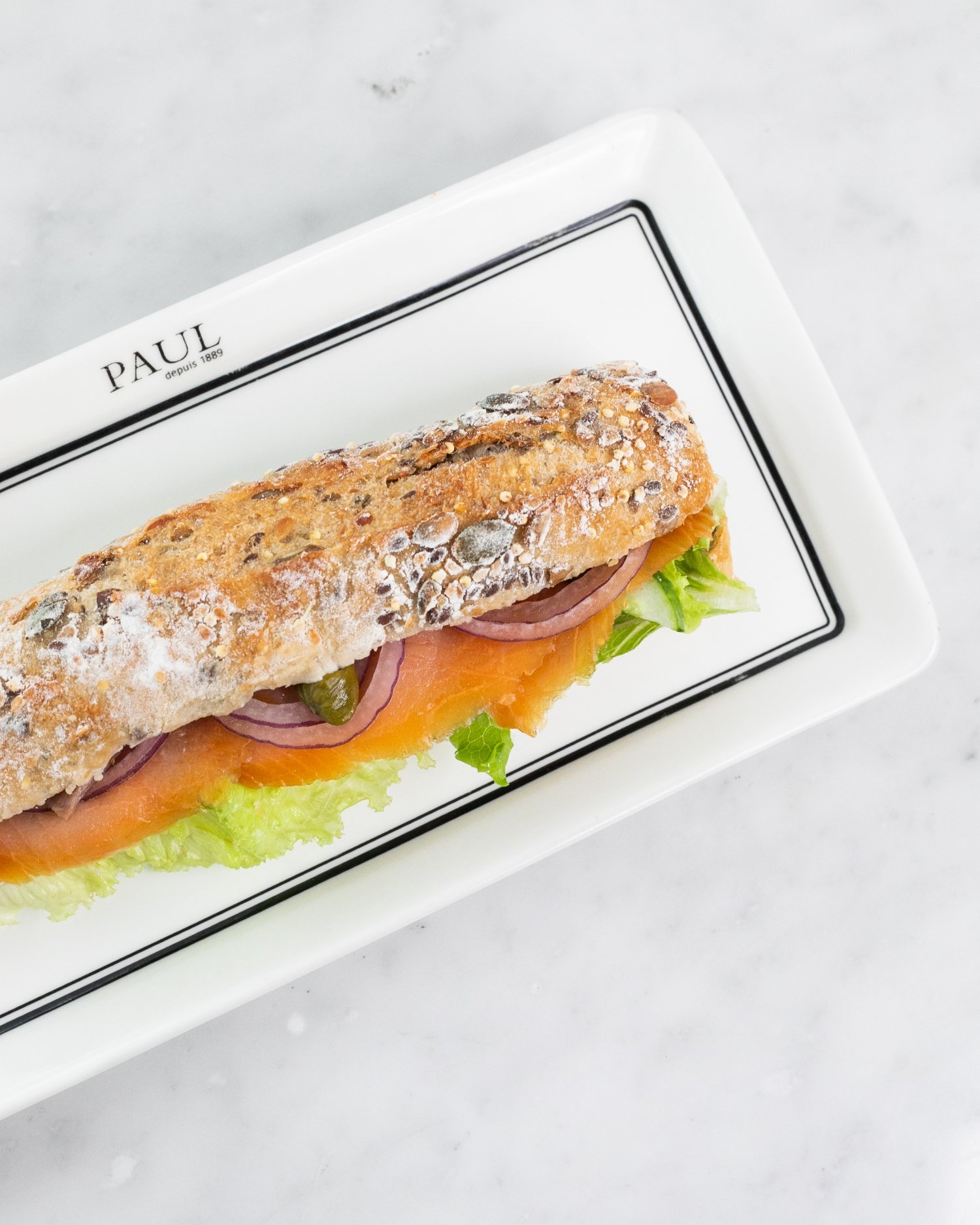 At PAUL you can find a selection of delicious, satisfying sandwiches presented in their signature hand-crafted, freshly baked baguettes. Your lunchtime sandwich is made with the freshest, hand-crafted bread, straight from the oven. You can also choose from generous, flavourful salads, traditional savoury quiches and comforting croques.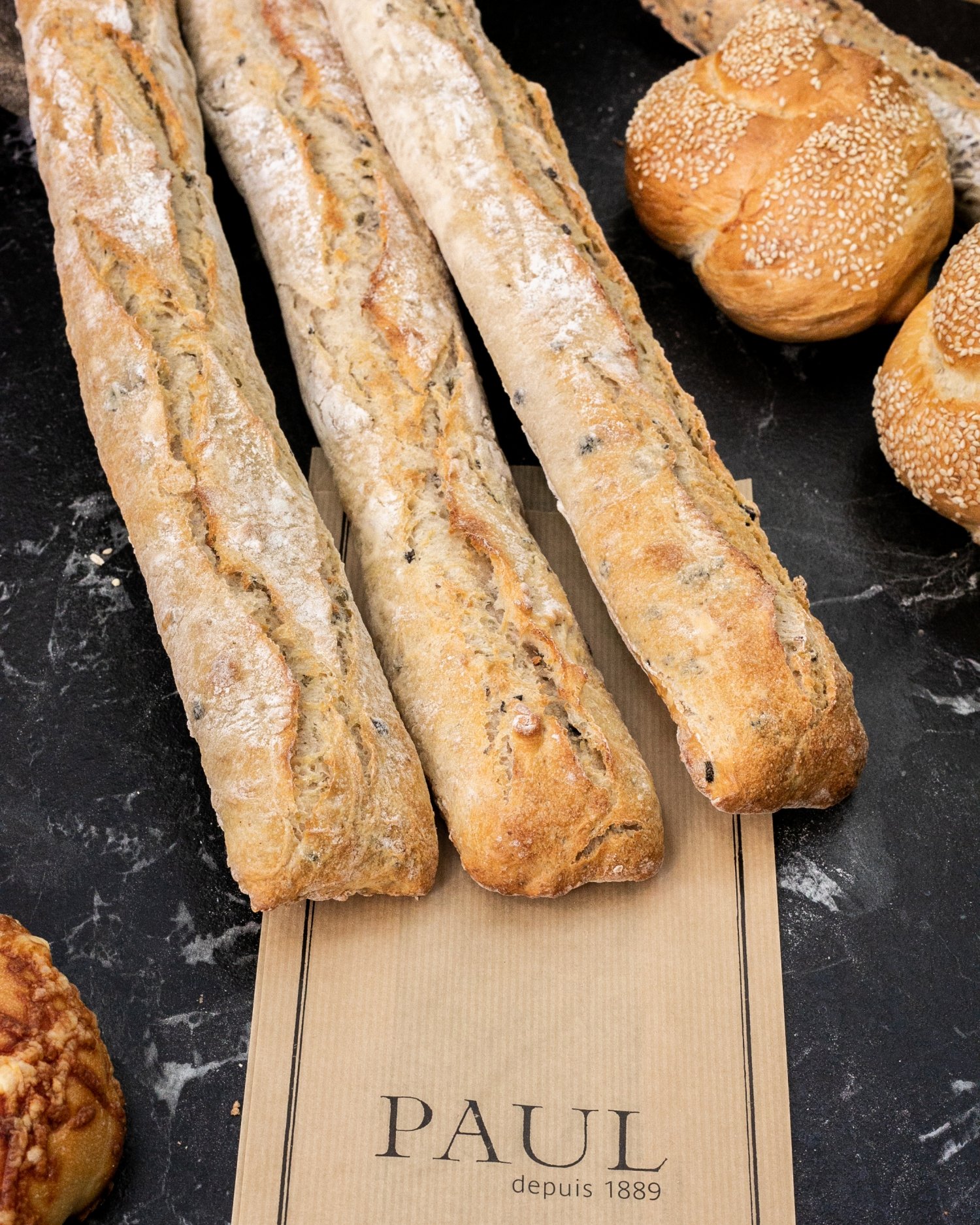 PAUL also offers classic French breads. The breads may be baked in Mauritius, but with the hearts in France and we know you will taste the difference. Every loaf is made by hand, from scratch, using specially imported French flour; from the traditional Baguette to Pain Ancien, the seedy, crunchy Multigrain and the Two Olive bread with its flavours of Provence. No additives nor preservatives are used, only natural yeast and sea salt.
Contact Paul Mauritius
Directions