Kaz'Out Musik Festival 2019 Artists Line Up Kanbar
Arts & Culture Hot List
Our Top Experiences and Tours in Mauritius:
If youʻre booking your trip to Mauritius last minute, we have you covered. Below are some of the top tours and experiences!

One of the 3 main stages has been named Kanbar following a Name Stage Contest won by Loic Morin in 2018.

"Kanbar is an ancient Creole word to either describe edible roots of plants or our own roots, where we come from?"

So let's get to know the artists who will perform on the scene "Kanbar"

14hrs - 15hrs

Roots Blakarol

The name Blakarol is a tribute to where they come from, namely Camp Carol in Grand Bay.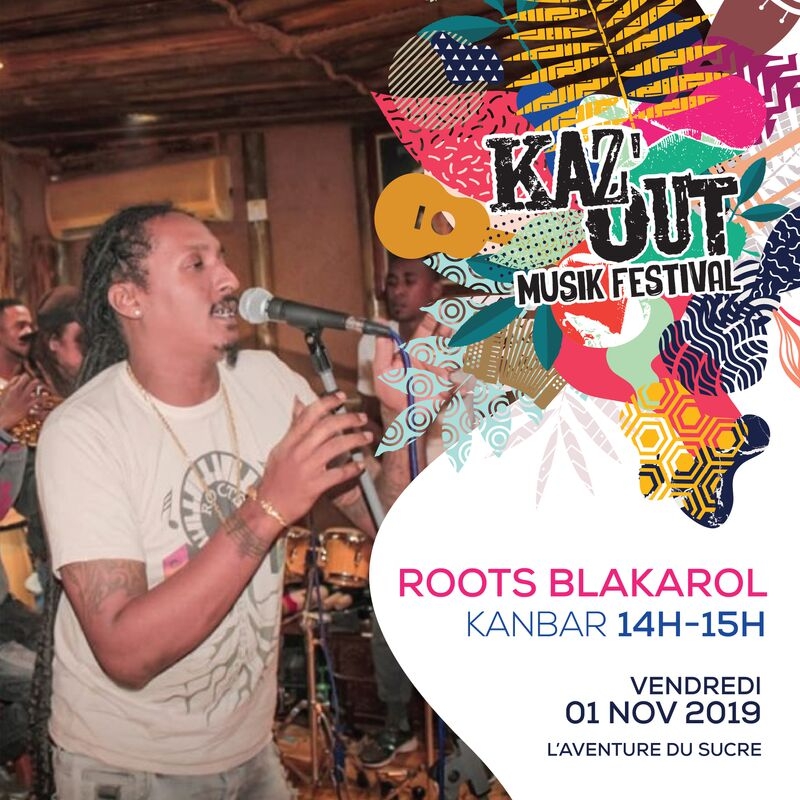 After five years of struggle, Roots Blakarol released their first album in 2014 named "Delivrans". At that time the quality of this album of thirteen tracks already surprised the critics positively, specially on being the first album. For the Kaz'Out team Roots Blakarol is THE musical Revelation of 2019, and a group worth following closely. From catchy melody to softer ones, get ready for good sounds of roots seggae music which will stick to your skin.
16hrs - 17hrs
Anne Ga
What to say about Anne Ga? Songwriter, Composer and singer, she's a free spirit oozing positive vibes.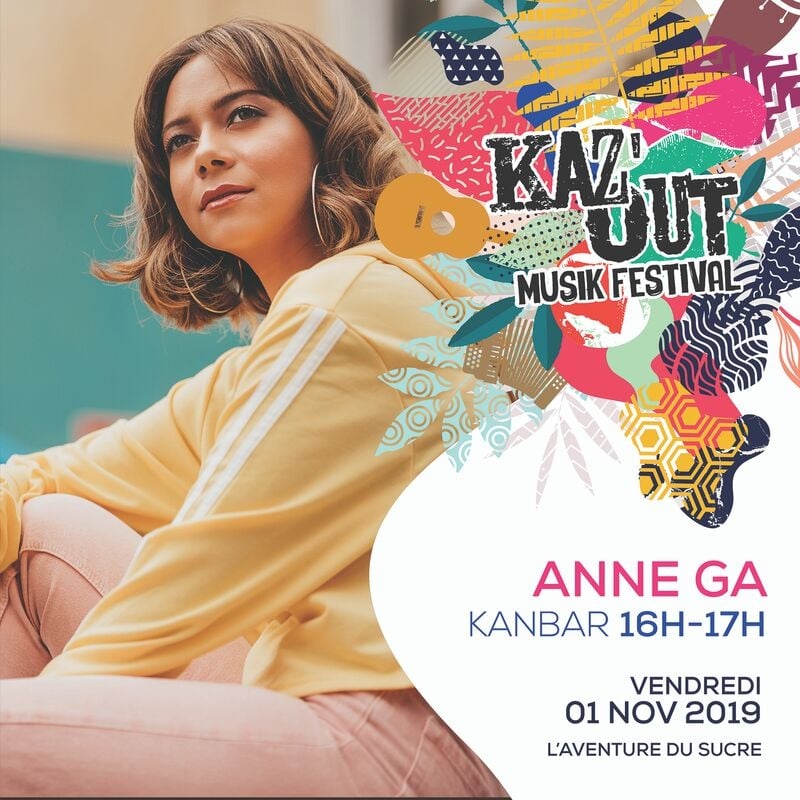 Through her powerful and soulful voice, Anne Ga expresses emotions and feelings that sometimes can't be described in words but only through music. Her music is influenced by her rich, mixed Mauritian cultural musical background. This blend has inspired and given rise to her own music. One important thing for her as an artist is to always stay true to her heart...her roots! Simply put, her music is her reason to breathe.
Her new single "Remember Me" is super catchy and invites you to her colourful pop musical world, so refreshing. Her show is definitely one not to be missed at Kaz'Out!
18hrs - 19hrs
Hans Nayna
Hans Nayna is one of the local artists that we no longer have to introduce. He is a rising Mauritian artist (singer/songwriter) and one of the few to have succeeded in imposing his soul, blues and rock musical style on the island; quite different from the usual common musical standard of local artists being the Séga and/or Seggae.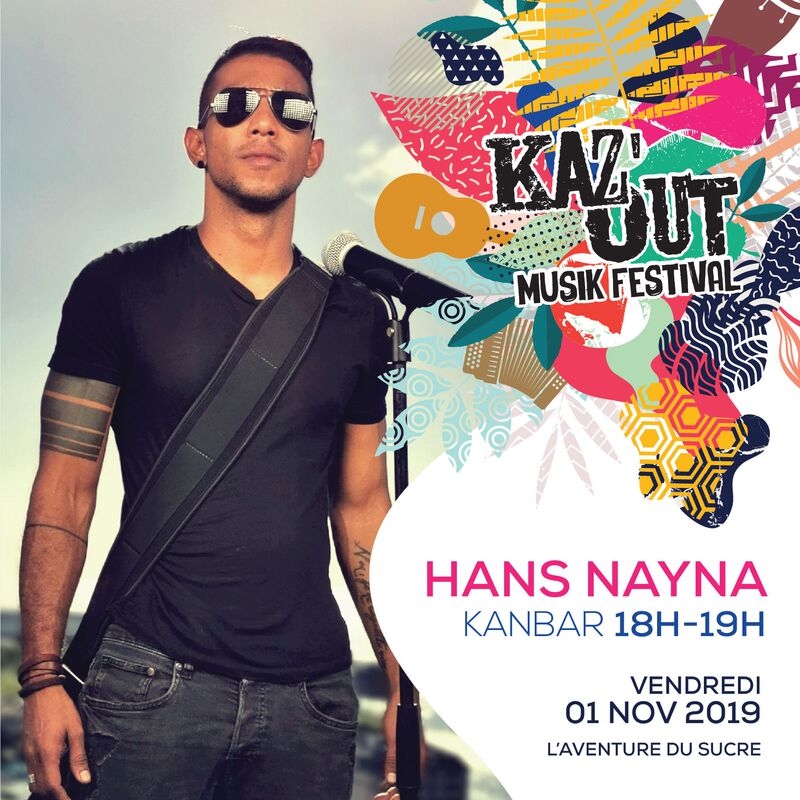 In 2010, at 21 he discovers guitar and music; this leads him to the composition of his first song and the set up of his first group; "Hans Nayna Trio". In 2013, he participated in the show Run Star in Reunion island and was even one of the finalists of the show. During the same year he created a new band, "Five" and produces EP State Of My High, released at the end of 2013. In 2014, Hans Nayna won the "Grand Casting of the Indian Ocean" in Mayotte.
In October 2015, the single "Mo Lam" extracted from the album, then in preparation, meets a great success on radio. This title is one of the few that he sings in Creole. He then released two solo albums, Music for the soul in 2016 and Time Flies in 2017. This year he released a new single REVOLUTION with a fabulous clip. It will be his first performance at Kaz'Out and we cannot wait!
20hrs - 21hrs
The Prophecy
From their first performance in 2015 to now, Kaz'Out is absolutely happy and proud of the achievements of The Prophecy, so we could not miss out on bringing them back on the Kaz'Out stage this year to celebrate their success with the public.
More details here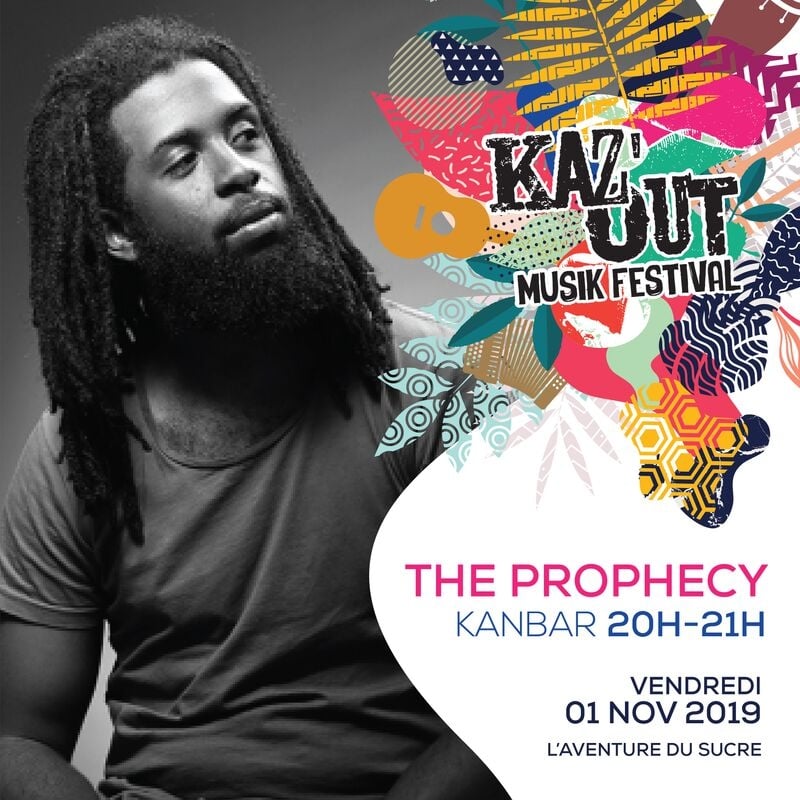 22hrs - 23hrs
DuOud
Get ready from a completely different style of music and performance which you have surely never come through before. After all that's why Kaz'Out is here to bring you performances which are out of the box.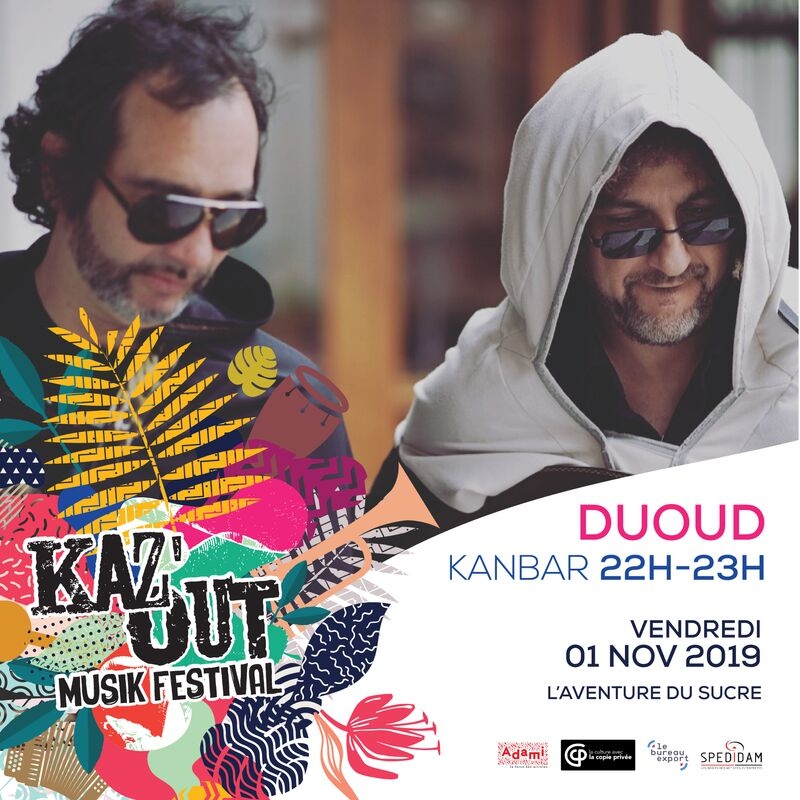 So, what happened? Basically the duo Smadj et Mehdi Haddab from France decided to take electronic music and merge it with a traditional instrument the Oud. They combined their North African heritage with the latest in western technology to give rise to an electronic duo named DuOud, or let's rather an electric duo. The Oud is a pear-shaped instrument with 11 or 13 strings, traditionally used in music of North Africa and Western Asia.
They do it with an imaginative freedom that sets them apart from their contemporaries. They build a musical cycle that looks both to African roots while absorbing elements of contemporary French Music - break beats, jazz grooves and metal guitar are all invited to join the party !
This will be the most experimental performance of Kaz'Out 2019, and proof that traditional and electro can walk side by side. New age electronic sound + traditional instrument sound = Let the magic operate on the scene!
Click here for Line Up on the Dan Vilaz stage
Click here for Line Up on the Kaz'Apero stage
Click for full details on the event Kaz'Out 2019