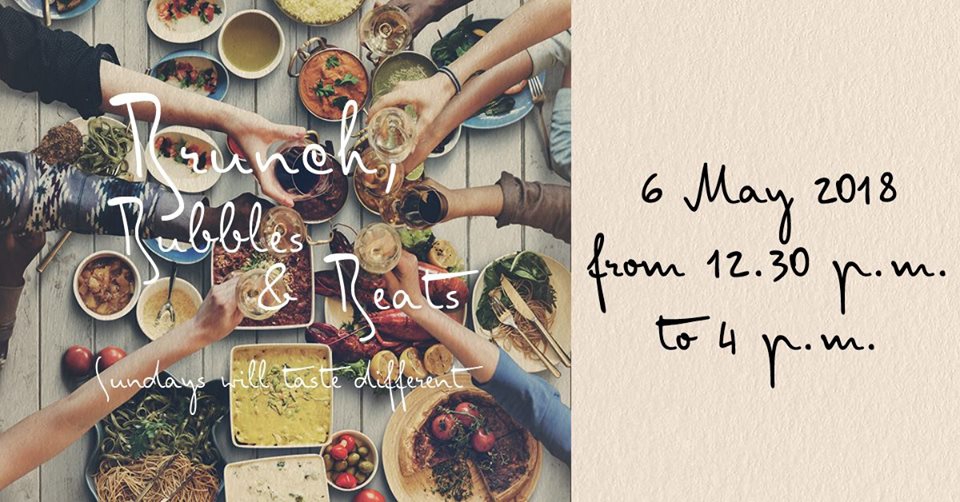 Event Details
Another Brunch, Bubbles & Beats is coming your way this May!

Hundreds of the finest cuisines Mauritius has to offer, three of our acclaimed restaurants, refreshing bubbly and amazing live music, beside the stunning East Coast!

Make sure to book your spot early: 52591441 / 5255 3892 / 4027400 / restaurant-reservations.sltr@shangri-la.com

🥂 🍷🥂 🍷🥂 🍷🥂 🍷
Unlimited culinary treats with soft drinks and juices:
Rs. 1,500 per person for the teens package
Rs. 2,000 per person including unlimited beer
Rs. 2,500 per person for free flow sparkling wine and house wines
🥂 🍷🥂 🍷🥂 🍷🥂 🍷

Bring the family! Teens are welcome to join the brunch festivities with their family, and children between 4-12 can join our Kids Club with a special lunch for Rs 500.

Some culinary highlights for the foodies:

Indulge in a delicious wild boar with cranberry sauce, sweet water prawns flambéed with spices and rum at Le Bazar.

Delight your senses at Safran restaurant with our deep fried shrimps and red onion pakoda live station with a selection of 12 dipping sauces and the special naan with cheese, hazelnuts and roasted coco

Try our selection of pasta and ravioli del Devendra! Or discover the specialties of our different chefs: Chef Ahmed with his beef Wellington; Chef Francois' special tuna steak Provençal ; and Chef Ong's Laksa station. An ofyr grill (live grilling!) tasting with many culinary options also awaits you!

For dessert, visit our cookie bar which consists of a selection of 15 cookies, 12 sauces and 12 toppings. Chef Raj will delight you with his special jumbo sesame cookie with lemon grass sauce and pickled ginger.

Live musical entertainment will keep you entertained through the afternoon from none other than 'Les Inkonus'; chic, classic and offbeat musicians with a truly unique identity on stage!
Chill to the vibes of this upcoming young talent, who have placed themselves as rising stars on the Mauritian music scene.

For reservations, please contact us on 5259 1441 / 5255 3892 or 402 7400 or email sltr.reservations@shangri-la.com.

Please note that this is a culinary experience only, and does not include access to the beach and pool facilities. Guests will have access to the 3 restaurants only until 4 p.m. Entertainment will conclude at 4.30pm.