7 Hours Catamaran Cruise to Ile aux Cerfs
Cruise Catamaran Cruise Outdoor Activities Boat Tours
At a Glance:
Duration - 7 hours
Activity is available everyday throughout the year
Maximum number of Guest is 32 and cruise is on a shared-basis
Crew speaks both English and French
Location: East of Mauritius
Departure Time - 09:00
Cancellation Policy - Full refund if you give 24 hours notice or more, when you book this activity with Get Your Guide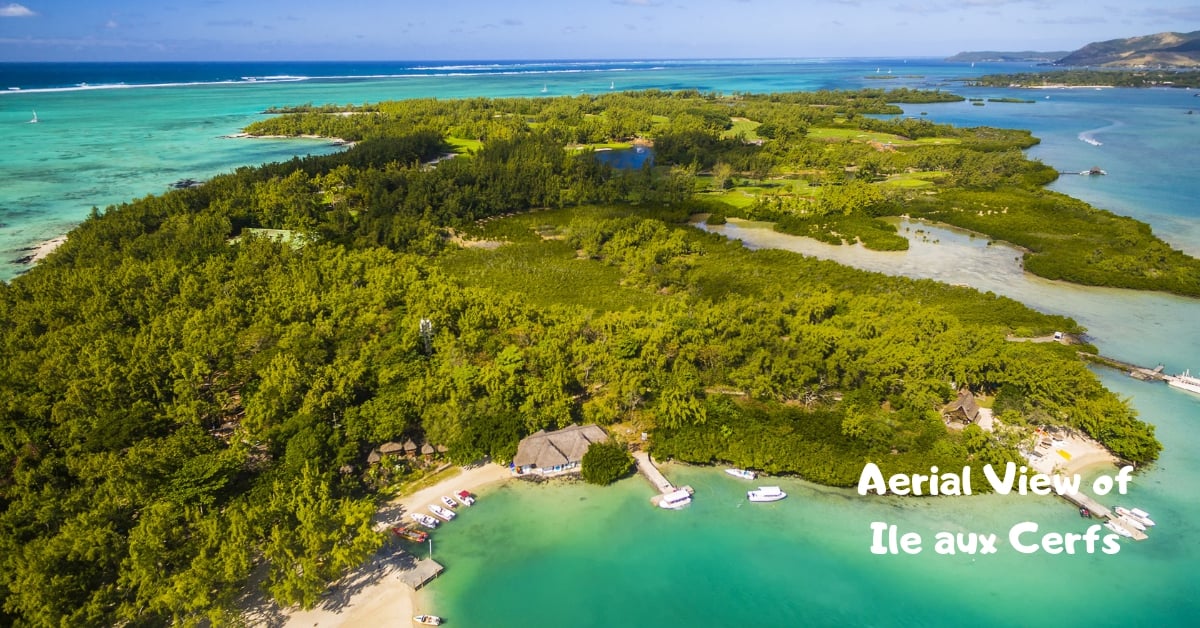 Highlights of the Full Day Catamaran Cruise to Ile aux Cerfs
Amazing scenery while sailing in the calm lagoon towards Ile aux Cerfs - view of the magnificent Lion Mountain, Ile de la Passe and Ile aux Aigrettes which is a natural reserve
Swim and snorkel in the calm waters and see fish & corals
Unlimited drinks including alcoholic beverages on board
2 hours to explore the paradise island of Ile aux Cerfs
Delicious barbecue lunch on the 45-foot catamaran

Best for Whom
One of the most sought activity in Mauritius. You can enjoy this cruise with your family, friends or in couple. Infant from 0 to 2 is FREE.

Itinerary of the 7 hour Cruise to Ile aux Cerfs
Meeting point & departure - Pointe Jerome Embarkation Point next to Preskil Beach Hotel at Mahebourg at 9:00
Light breakfast on the 45-foot catamaran - cake, coffee and juice
Snorkelling spot - you will first be taken to a snorkelling spot where you're bound to see some beautiful and colourful fish. If you don't fancy snorkelling, you can swim in the clear calm waters or just relax.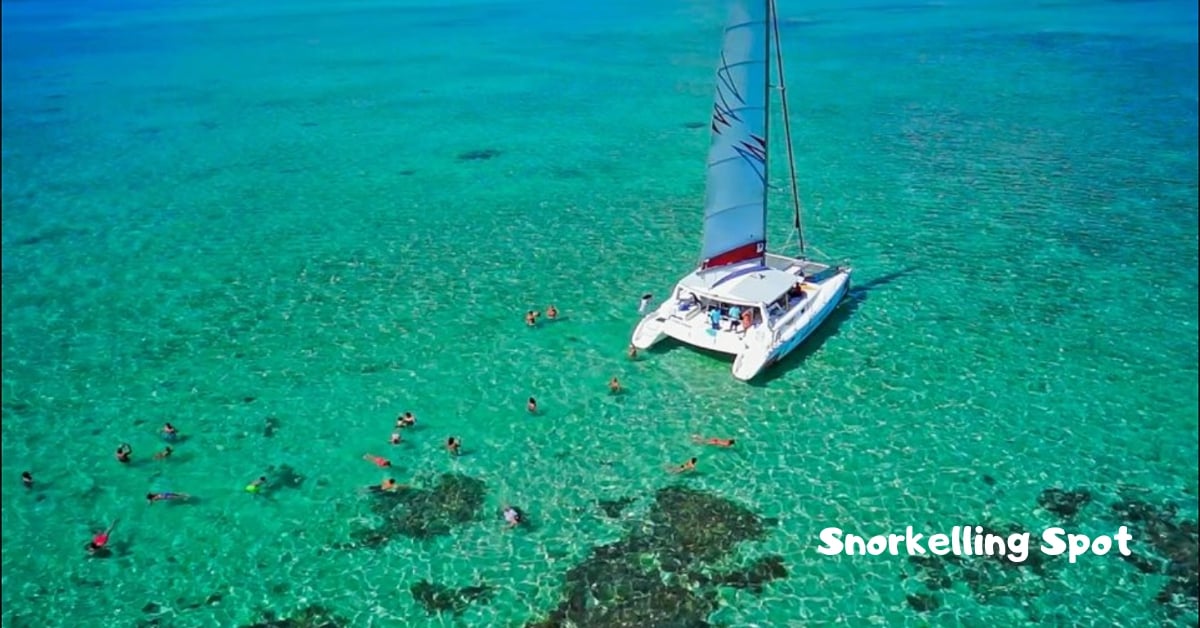 Barbecue Lunch & Drinks included in the price. Chicken, Sausages, Fish, Rice Salad, Penne Salad, Green Salad & Fresh Pineapples. Soft drinks, Water, Tea & Coffee, Juices and local alcoholic beverages - Beer, Rhum, White & Rose wine. Note that Vegetarian option is available upon request.
Ile aux Cerfs - Then it's off to the island where you can stroll along the beach and enjoy nature for 2 hours. Ile aux Cerfs is located off the east coast. It covers 87 hectares and has spectacular sandy beaches as well as lush vegetation.
At the end of the day you will sail back to port with a refreshing drink and the sound of traditional Sega music played by the crew.

Book the Cruise
Book the 7 hours Catamaran Cruise to the paradise island of Ile aux Cerfs with Get Your Guide. Get Your Guide provides Instant confirmation and also easy cancellation - Cancel up to 24 hours in advance for a full refund

Customer Reviews
Based on 80 reviews, this activity has a rating of 4.7 out of 5. Highlights of the reviews are:
"Very professional staff, good food, music and good vibe. Amazing snorkelling and island visit. Highly recommend this excursion if you plan a visit to Mauritius, definitely value for money"
"Plenty of food and drinks"
"This is indeed fun for the whole family. We had a great time as a family of 5 (2 adults and 3 kids 1year, 3years and 6years)"
"The condition of ship was very good, crew members were super friendly, food and beverage was also pretty nice. Strongly recommend!"
"We were satisfied and can recommend this tour to anyone. Many Thanks! It was really nice. Great tour, service and staff!"
"Nice sailing tour with attentive crew to a wonderful island"
"A beautiful catamaran trip with a great team that infected us with their good mood! We can only recommend this tour!
You can read the reviews in full here.
Contact 7 Hours Catamaran Cruise to Ile aux Cerfs
Directions

Book Now

7 Hours Catamaran Cruise to Ile aux Cerfs