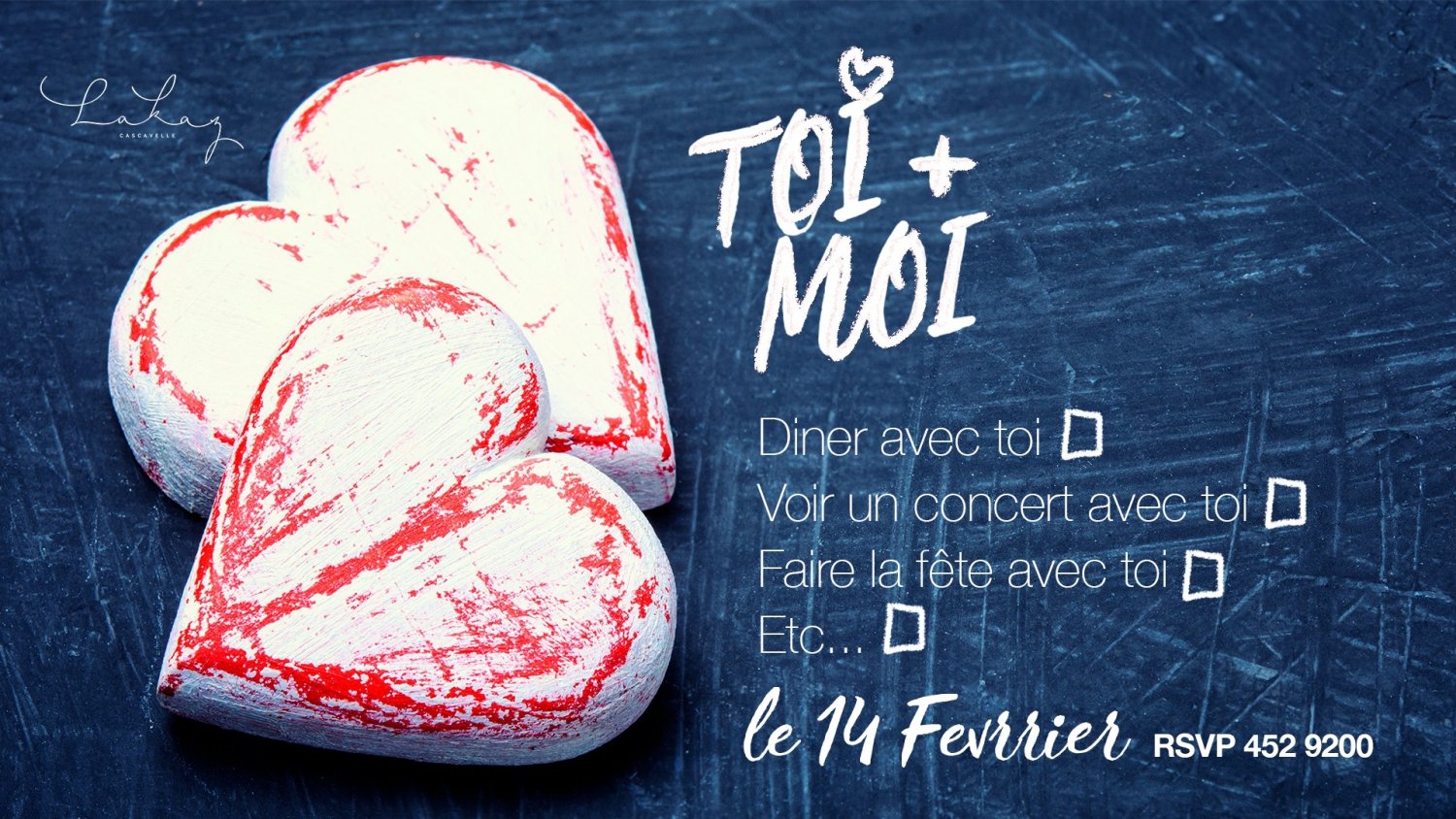 Event Details
ᴛᴏɪ + ᴍᴏɪ

For Valentine's Day, Lakaz does not only want to celebrate lovers but also friendships in all its forms!

Friday the 14th, come with your favorite person. Your best friend, your brother or your sister, a Zanfan Lakaz? Regardless, it's always better for two!

Special menu for 2 with 2 glasses of champagnes offered
An acoustic trio in concert
Clubbing with LP and Emmanuel Savannah.

The menu for 2 at Rs1800:
ᴇɴᴛʀᴇᴇ Pan-fried scallops, red tuna tartar flavored with combava, peach virgin
ᴘʟᴀᴛ Roasted prawns, celeriac cream, young vegetables and coral juice with cognac
ᴅᴇꜱꜱᴇʀᴛ Lakaz Delights (Homemade dessert trilogy served with coffee or herbal tea)

Your reservations on 452 9200.