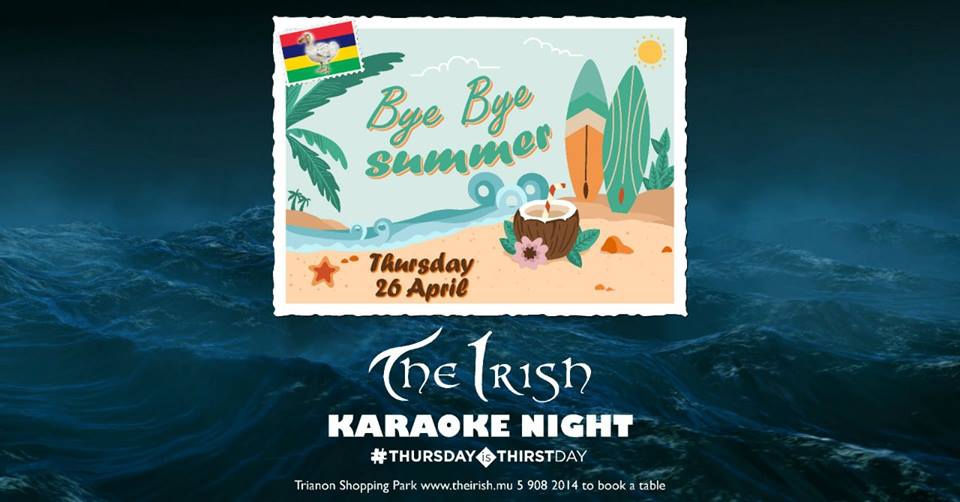 Thirstday special... bye bye summer!
Thu Apr 26th 2018 at 16:00
---
,

Mauritius
https://www.myguidemauritius.com/events/thirstday-special-bye-bye-summer
---
The Irish
MAKE ENQUIRY
Event Details

* Take out your tissue 🤧 *

Like the famous french singer Laurent Voulzy reinterpreted it accompanied by the guitar,

《Quand vient la fin de l'été, sur la plage
Il faut alors se quitter, peut-être pour toujours
Oublier cette plage et nos baiseeeeeers...》

which can be translated as follows:

'When comes the end of summer, on the beach We must then leave each other, perhaps forever Forget this beach and our kisseeeeees ... '

We may be saying goodbye to summer, but we are still here, with or without Fakir in the area! 😉

See you again this Thursday for a #ByeByeSummer #karaoke session at your #ThursdayIsTHIRSTDAY at #TheIrish !!!

See you on Thirstday!