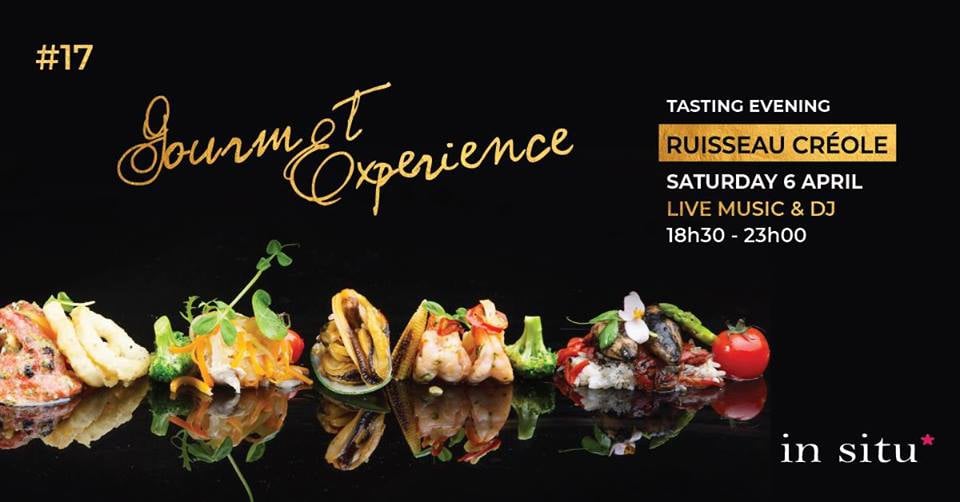 Event Details
GOURMET EXPERIENCE is a Food Tasting Evening experience.
A Call for all Gourmets & Food Amateurs not to be missed!

6th of April 2019
@ Ruisseau Créole, Black River
From 06:30 pm to 23:00 pm
Live Band & DJ

Since March 2014, Gourmet Experience supports and exhibits Mauritian restaurants, caterers, chefs, producers & importers of rare and quality products, by organizing this culinary experience in different regions across the island.