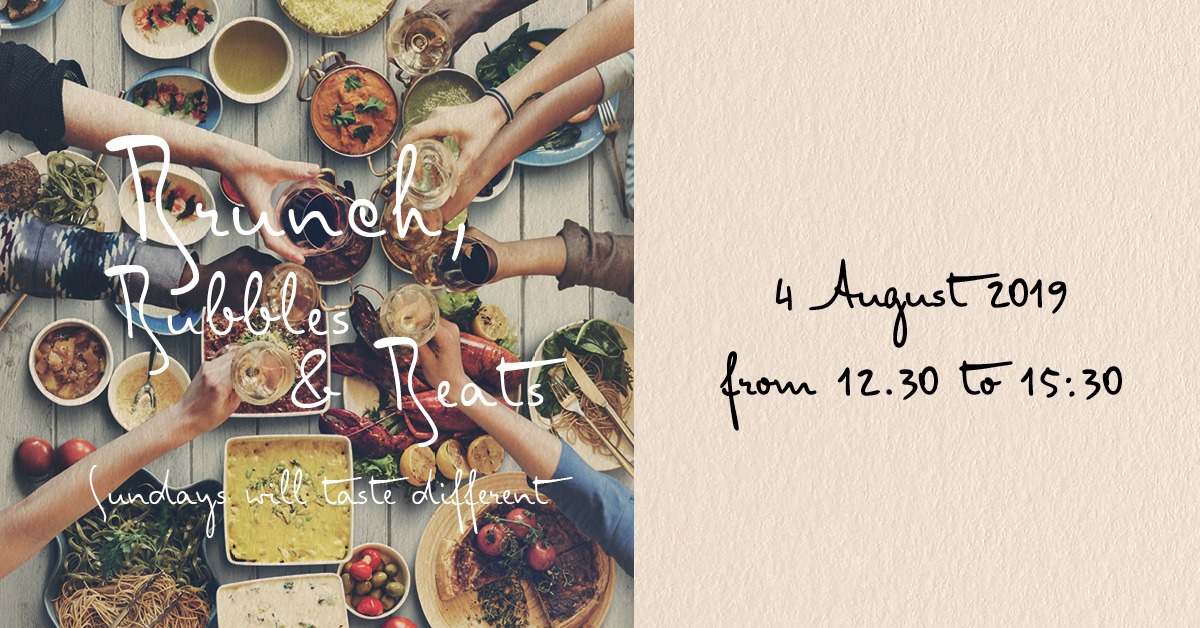 Event Details
You've got to book early to secure a place at our legendary Brunch, Bubbles & Beats! We're back again on August 4th with our fan-favourite concept!

Safran, Kushi AND Le Bazar serving up delectable food from around the globe, best enjoyed with a side of our epic live entertainment.

🎵 Sway along to popular covers and chill out music performed live by a band 🎵

🍾 🍾 🍾 🍾 🍾
Unlimited culinary treats with soft drinks and juices:
Rs. 1,800 per person for the teens package
Rs. 2,500 per person including unlimited beer
Rs. 3,000 per person for free flow sparkling wine & house wines
Rs. 5,500 for the unlimited Veuve Clicquot experience
🍾 🍾 🍾 🍾 🍾

🍴 Culinary Highlights! 🍴

Treat yourself to the freshest seafood with a selection of oysters, sea urchins, mussels, crab claws, poached shrimps as well as grilled king prawns with crustaceous jus and fresh lemon

Delight yourself with our highly acclaimed braised beef ribs with truffle polenta, venison burger with caramelized onion, selection of Sashimi and California rolls, or try an assortment of terrines.

If you're still hungry for more, try our homemade green chicken curry, dum cooked biryani, authentic Spanish seafood paella or visit our live fish cooking with homemade curry spices.

Choose from a multitude of cuisines and dishes including shrimps pakora, roasted pork belly, chicken salmi, skewers (beef, lamb & chicken), slow cooked lamb and much more!

It wouldn't be a sweet brunch without some dessert! Finish off with some homemade cheesecake, assorted cupcakes, Vanilla Éclair, verrines and chocolate fountain with marshmallows.
The entire family can enjoy - Teens are welcome to join the brunch festivities with their family, and children between 4-12 can join our Kids Club with a special lunch for Rs 700.

Please note that this is a culinary experience only, and does not include access to the beach and pool facilities. Guests will have access to the 3 restaurants only until 15:30. Entertainment will conclude at 15:30.

For reservations, please contact us on 5259 1441 / 5255 3892 or 402 7400 or email reservations.sltr@shangri-la.com for info and booking.