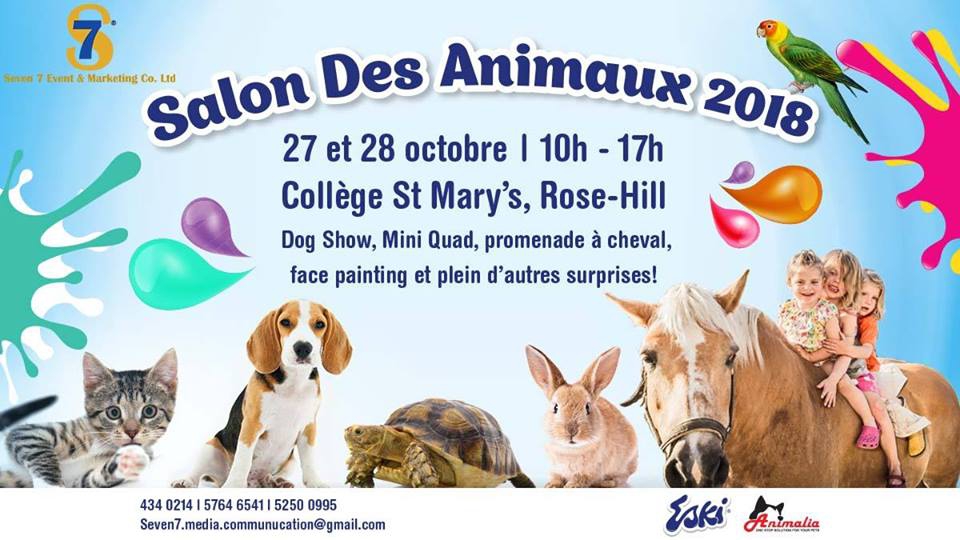 Event Details
2018 Animal Show

The Seven7 events & marketing and Animalia with the support of St. Mary's College will host the first edition of the 2018 Animal Show from October 27 to 28.

A unique journey in the world of animals. Come discover them during these 2 days.

This is a first for the Seven7 Group team.

The goal? To immerse the visitor in the world of animals on the island and elsewhere; terrestrial, marine or flying, curious or impressive even see endearing.

An unmissable event to satisfy the curiosity of everyone.

The show will focus on pets, farm, garden and more.

Beyond the animals presented,

The show will also feature several contests, shows, demonstrations and a crazy animation.