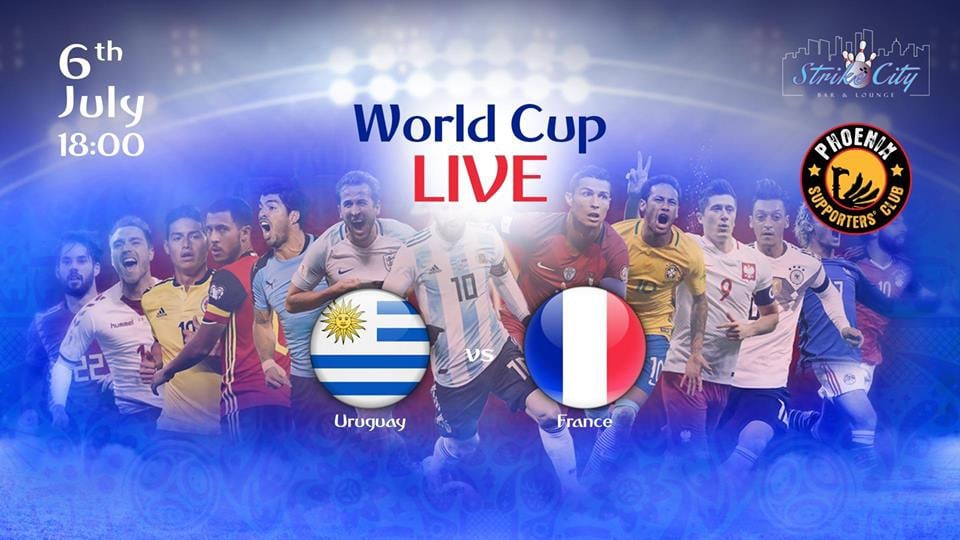 Event Details
The First Quarter Final Clash between two incredibly impressive team! The young French team outclassed Argentina in the previous round with Blitz counter attacks led by Mbappe & Griezzman. On the other hand Uruguay has displayed amazing fortitude at the back and the duo Cavani Suarez has not yet displayed the full extent of their prowess!

This is bound to be a very emotional and spectacular game!

Kick off: 18h00 at Strike City

Our partner Phoenix Beer will, as usual, be present to give you amazing gifts and World Cup Deals!