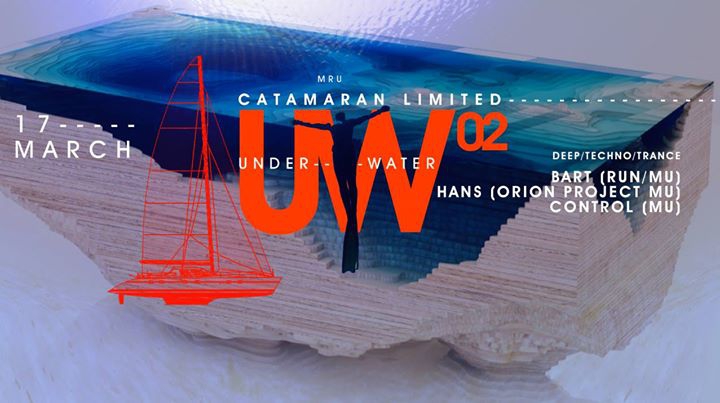 Event Details
For our 2nd event event we choose again the North and the Biggest Catamaran 55 seats in.

You have choice with our different package:
1. 'Le Grand Large' : 5 fees & 2 btl at 10K Only
2. 'Voyage en Famille' : 10 fees & 4 Btl 18K Only
3. 'Single Travel' 800 RS with 1 cocktail.

Entertainment By :
Bart
Control
Orion Project

Bar & foods on board with attractive prices.

Booking & reservation (bart.run@live.fr) or phone at 58212454 (orange)
or send message https://www.facebook.com/meltzarts/

The cruise will be in the north only and will be depends of the weather.

50 seats ONLY.
Departure from Grand Baie

Happy day music show & cruise for happy people....