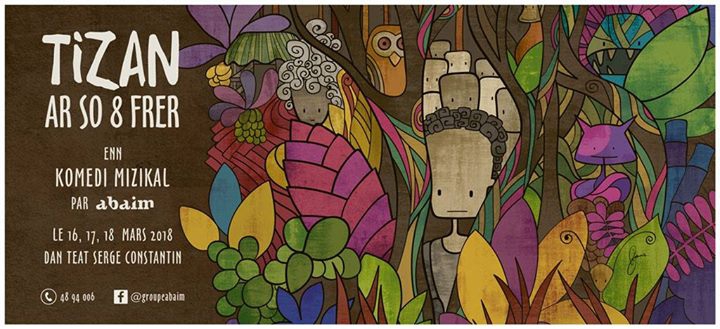 Event Details
The use of creative expression in a variety of art forms has been central to the action of Abaim for the past 25 years now. Music and storytelling have been extensively used with the interactive participation of children and parents in collecting, recreating, preserving and disseminating cultural elements of the oral tradition of the Mauritian childhood.

As a musical comedy the project bears the following characteristics:

* It is inspired from a story of Tizan, the famous child-character of the Mauritian childhood oral tradition.

* The story relates to the hardship of the poverty-stricken Tizan's family pushed as far as having to abandon the children in the woods but more importantly, the cunningness of Tizan and his siblings in facing the adversity with all sorts of hassles and be successful in the end.

iii) Around 50 children from Beau-Bassin, and 15 young adults and adults will share the stage.