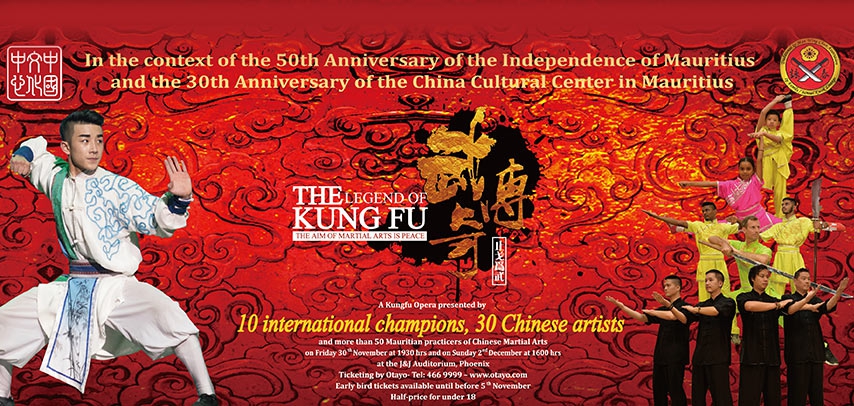 Event Details
The Legend of Kung Fu is a complete show combining elements of Kung Fu, acrobatics, amazing effects to provide a high level of performance. At the heart of the show is the hectic journey of Mr. Huo Yuanjia, one of the greatest masters of kung fu, through various styles of performance such as martial arts, dance and acrobatics. Various acts will be staged, namely: 'Audacity lies in the suspension of hostilities', 'Stealing the arts', 'Begin an apprenticeship', 'Participate in the competition', 'Spirit of Chin Woo', among others .

The show takes place with a modern choreography in contrast with traditional martial arts, thus seeking originality in tradition, to provoke strong emotions.

A show not to be missed and a good opportunity to get a new perspective on martial arts and Chinese culture!