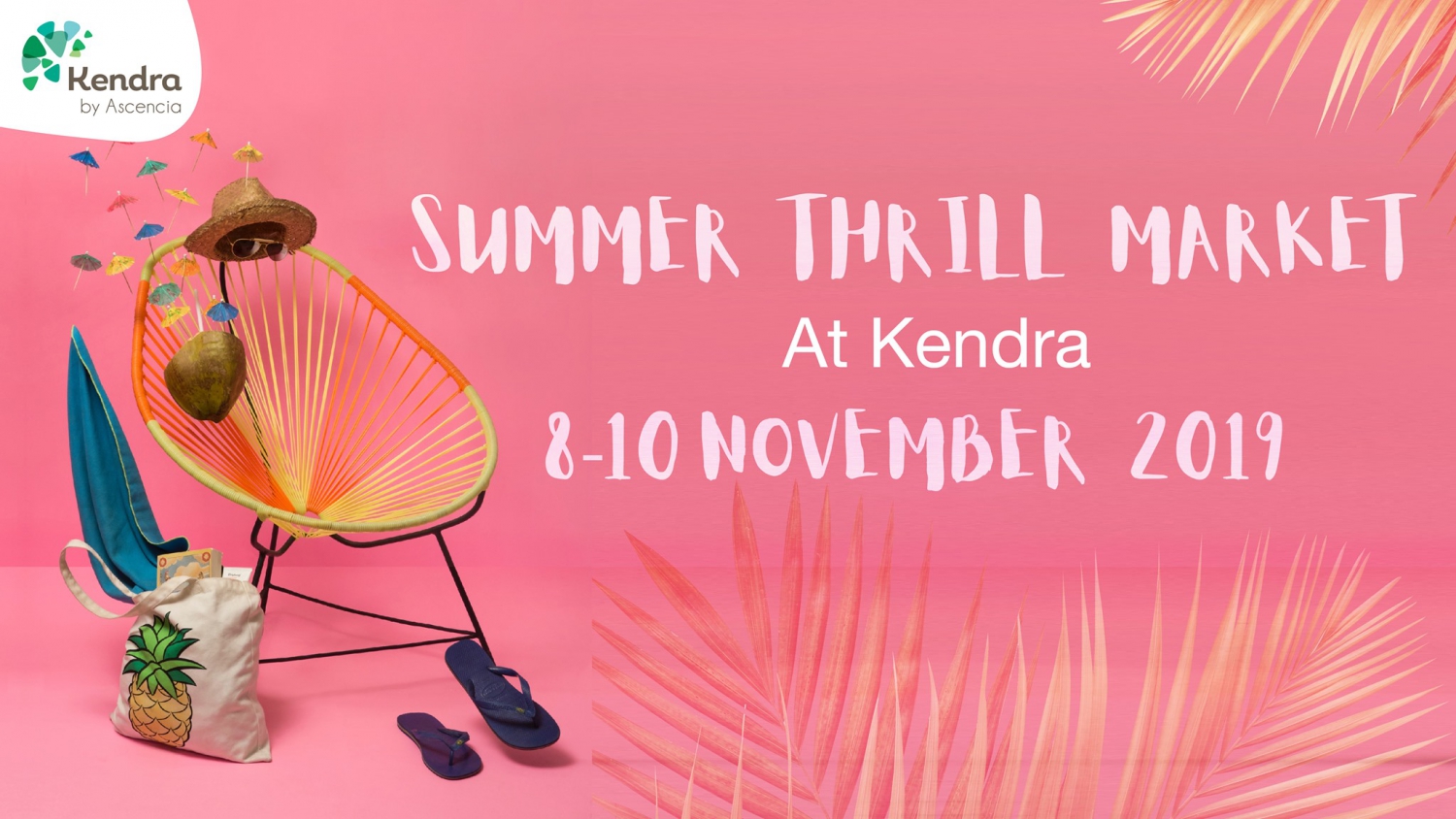 Event Details
SUMMER IS HERE!
Level up the thrill of your summer shopping & drop by Kendra from the 8th to 10th November for the SUMMER THRILL MARKET!
Grab all your summer essentials from our local exhibitors & live your SUMMER 2019 to the MAX!

Should you wish to join our exhibitors community, drop your request at dapadoo@byascencia.com!