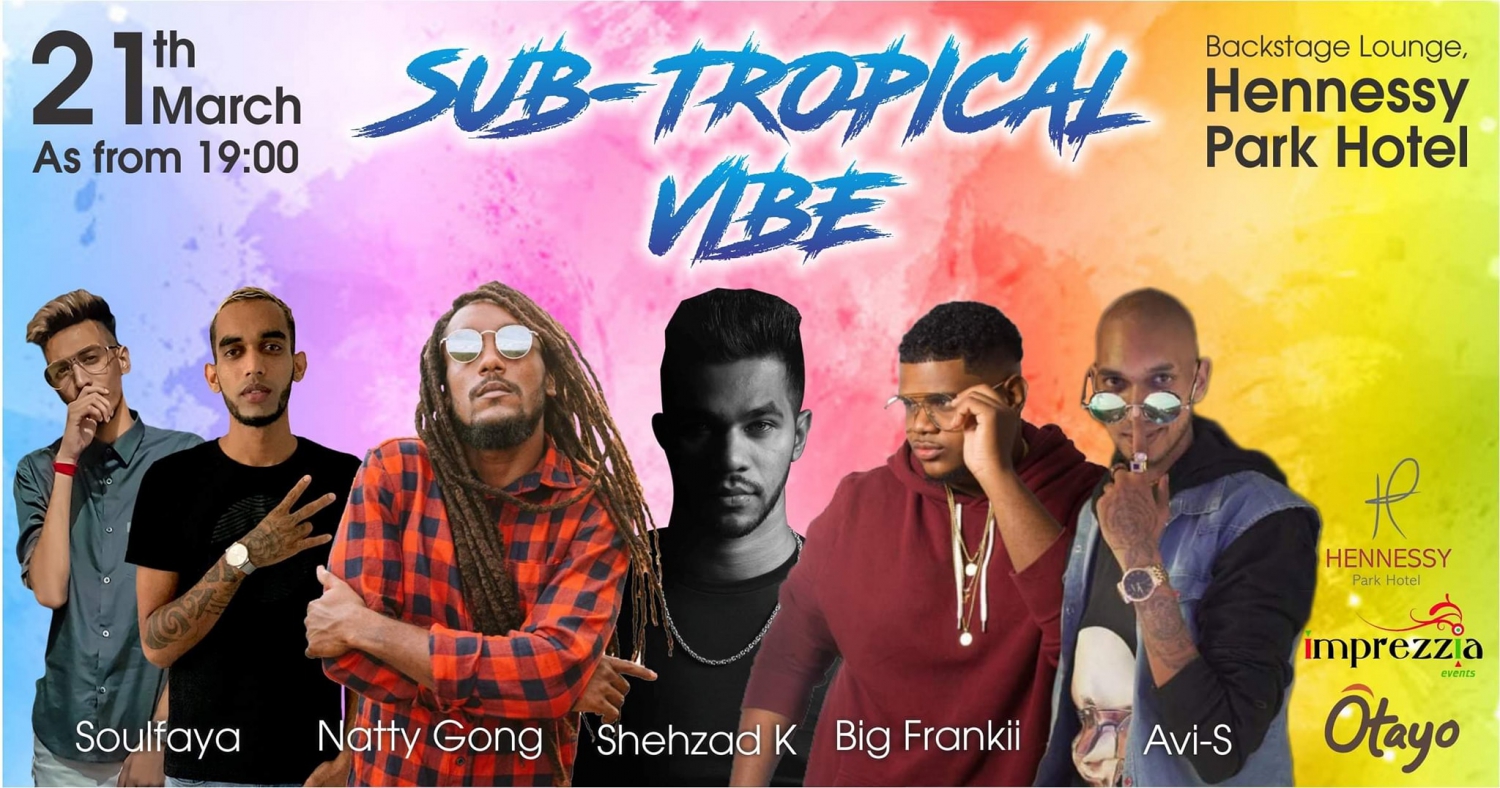 Event Details
~~ SUB - TROPICAL VIBES ~~

Imprezzia Events in collaboration with the Hennessy Park presents Sub-Tropical Vibes on March 21, 2020 at the Hennessy Park hotel from 19h.

Attend a fashion show presented by the agency Imprezzia Models and enjoy a beautiful evening with DJ Soul Faya, Avi S and Shehzad K.

After the show, your favorite local artists, Natty Gong and Big Frankii will liven up the evening and make you dance the night away!

------------------------

~~ Hennessy Park Hotel ~~

Located in the heart of the bustling city of Ebene, the Hennessy Park Hotel is a modern, innovative and very well-appointed business hotel with an artistic touch. The Hennessy has a welcoming atmosphere, a bright setting and a space with maximum luxury and comfort to offer guests a unique experience.

Art has always been one of the main focuses of the hotel, which offers a program of a wide variety of events throughout the year.

The modern lounge bar, Backstage, presents artistic decor, scenic lighting and a unique atmosphere to evoke an exclusive showbiz atmosphere behind the scenes. Backstage showcases local visual arts, fashion and music, and brings people together for regular creative events.