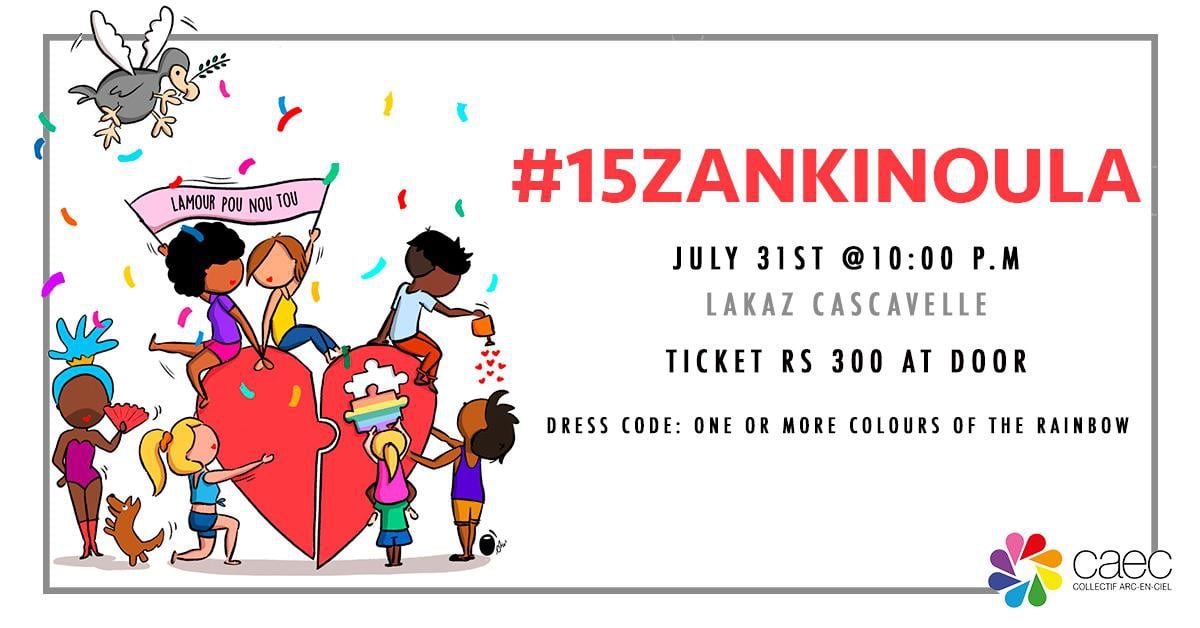 Event Details
This May 17, the Collectif Arc-En-Ciel blew out its 15 candles. 15 years of struggle for LGBT + rights in Mauritius, 15 years of rallying for Pride, 15 years of community ... it must be celebrated!

Join Us at Lakaz Cascavelle on Friday July 31, from 10 p.m., to party with the Collectif Arc-En-Ciel, to the music of DJs Emmanuel Savannah and David Jay.

Tickets will be on sale on site for 300 rupees.

The dress code: One or more colors of the rainbow.

Disclaimer: By taking part in this event, you grant the event organize full rights to use the images resulting from the photography / video filming, and any reproductions or adaptations of the images for fundraising, publicity or other purposes to help achieve the group's aims. This might include (but is not limited to), the right to use them in their printed and online publicity, social media, press releases and funding applications. If you do not wish to be photographed please inform the event organize.