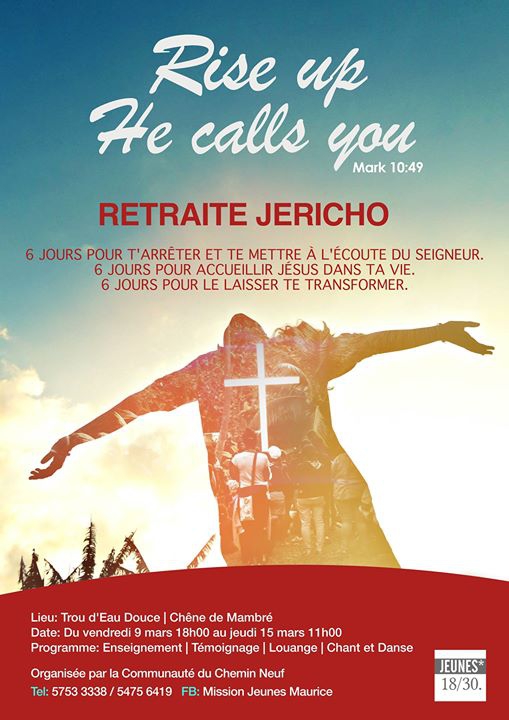 Event Details

6 days to stop and listen to the Lord, learn to pray, recognize the call of God and respond to it.
6 days to welcome Jesus into your life.
6 days to let him transform you.
If you have already done Jericho as a sessionist, join the service!

Registration before February 28 by returning flyer + advance (see leaflet).