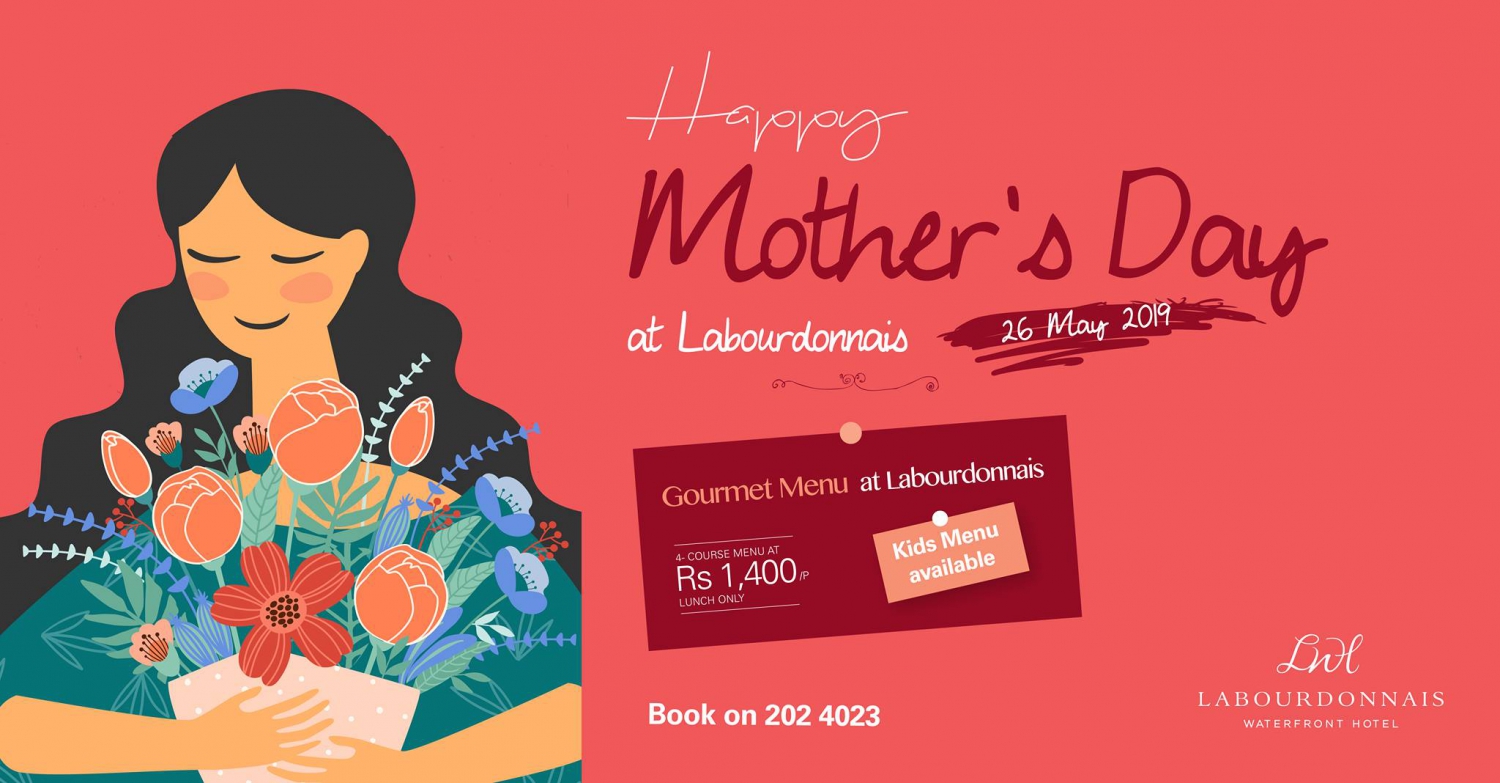 Event Details
"A mother's hug lasts long after she lets go."
Bring the warmth of a mother's love and celebrate Mother's Day by having a charming and cheerful lunch at Labourdonnais Waterfront Hotel with your loved ones.

Mother's Day is a wonderful opportunity to thank your Mom for everything by offering her a gourmet menu!

Lunch menu at Rs 1400 per person!

Book now on 2024023!