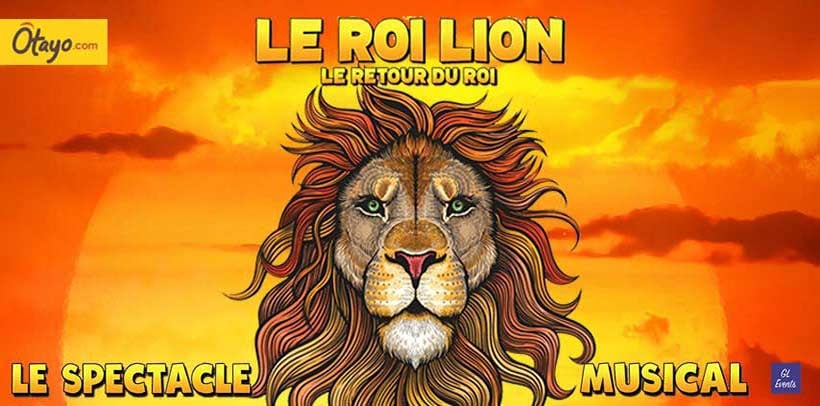 Event Details
Discover the legend of the Lion King with a show presented by a French troupe on Sunday, September 15, 2019 from 18h at the J & J Auditorium.

Like the movie, the musical show The Lion King will tell the story of Simba, the lion cub destined to become king, with 12 French artists on stage.

On the African savannah, reigns a majestic omnipotent lion, which protects other animals. His young son knows that one day he will succeed him but he is far from guessing the ordeals imposed on him by the exercise of power.

Indeed, a bad character has always aspired to the throne and will do everything to prevent the succession. That's when fate places on the road of the young lion, curious characters of the jungle, funny and amazing that will help him grow and take back what is his right.