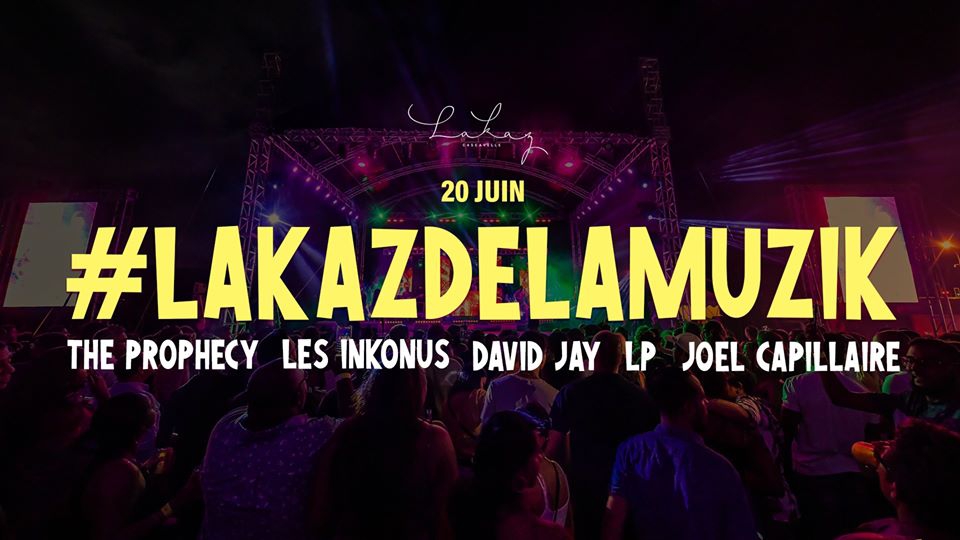 Event Details
#Lakazdelamusique
After more than 2 months, we finally meet again! And as we missed you, we are taking advantage of the music festival to offer you a biiiiiiiiiiiiig line-up!

#LesInkonus at 10 p.m.
#TheProphecy at 11 p.m.
#DavidJay, #LP and #JoelCapillaire from midnight!

#HappyHour from 6 p.m. to 11 p.m.
Entrance at Rs300 per person.