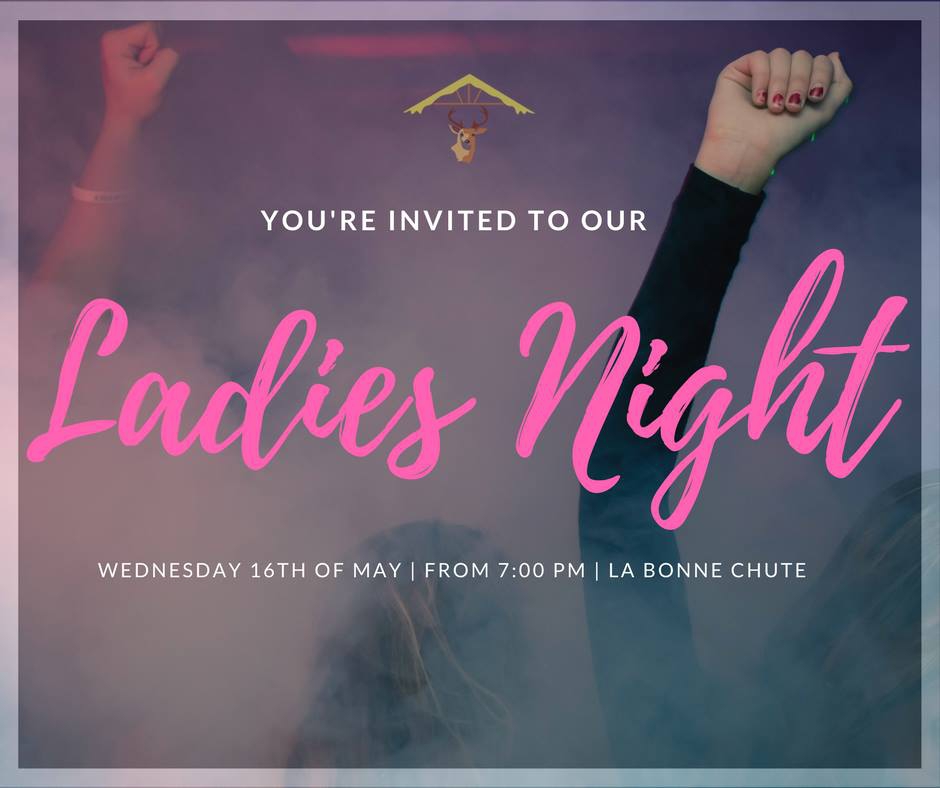 Event Details
We will be hosting another Ladies Night on the 16th of May.
It's the perfect opportunity to gather your girlfriends for a mid-week catchup. You can relax in one of our cosy corners or hit the bar to meet other friendly faces.

We are offering the following drinks at 50% off to ladies only:

Mojito Cocktail - Available in passion, strawberry plus more flavours
Cosmopolitan
Vanilla Wink Shots
Amstel Beer
Red, White & Rose Wine
Skaya Vodka
London Hill Gin

We will also have a special snacks platter available for just Rs200.

The specials are from 7
PM to 10PM.

For bookings please call 483 6552 or 5257 7981 or you can also book online at our website here:

http://labonnechuterestaurantandbar.com/reservation/

Our restaurant menu is available here:

http://labonnechuterestaurantandbar.com/menu/

Our services include:

Wedding Reception Mauritius, Sports Bars Mauritius, Rugby Mauritius, Wedding Venues Mauritius, Seafood Restaurant Mauritius, Dinner in Mauritius, Mauritius Nightlife, Weddings Mauritius, Places to Visit in Mauritius, Restaurants in Mauritius, Restaurants Mauritius, Mauritius Restaurants, Planning a Wedding, Mauritius Restaurant, Restaurants ile Maurice, Restaurants MU & Things to do in Mauritius.