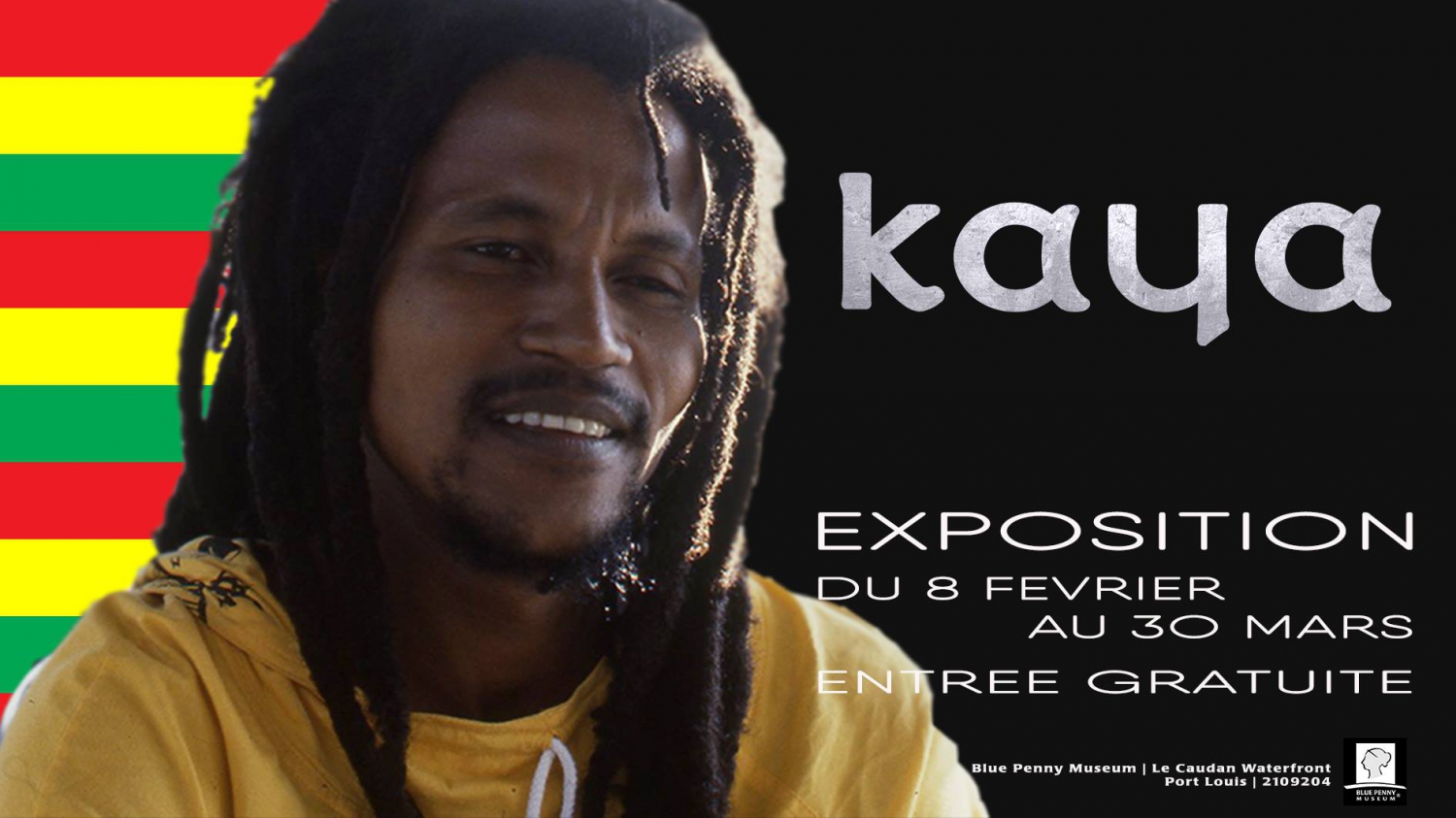 KAYA at Blue Penny Museum
Wed Feb 20th 2019 to Sat Mar 30th 2019 at 10:00 until 16:30
---
Caudan Waterfront

,

Mauritius

,

Port-Louis
https://www.myguidemauritius.com/events/kaya-at-blue-penny-museum
---
Blue Penny Musuem
MAKE ENQUIRY
Event Details
Sunday, February 21, 1999 what a sad day for Mauritius. A terrible day when Joseph Reginald Topize, most popularly known as Kaya left us. It's been twenty years since he disappeared in a police cell in obscure conditions, certainly beaten to death, according to expertise. His death was followed by dark days where the whole of Mauritius seemed to risk falling into chaos. It is unfortunate that the tragic death of the singer and musician has somewhat eclipsed an extraordinary destiny, that of a great popular and innovative artist who has been able to embody a generation of young people of his era.

It is often said that twenty years is a generation. Today young people are still listening to his music without having been able to know him. If we are still talking about someone twenty years after his death, then that means that he will remain in the Common History of the country where he was born.

Proposing an exhibition on KAYA to the Mauritian public is a moral obligation for the Blue Penny Museum. That of finally showing people how this person has been able to work for his people and his contemporaries. This seems obvious today, Kaya embodies perfectly a time, that of the 80s-90s, when the reggae, after having made its remarkable entry in the world of the music, with the singles of Bob Marley and his Wailers, managed to influence all his contemporaries. Kaya did not just pick up fashionable hits, but created his own pieces until he had his own work. Letan Lenfer, sime lalimyer, Fam dan zil, so many mythical pieces that remain in the heart of every Mauritian.

Moreover, it would be useless to hide the face to pretend that things are better twenty years later ... A Kaya exhibition also has another objective, that of better promoting and understanding the Rastafarian culture and to better understand a community that is an intrinsic part of the Republic of Mauritius. If an exhibition could generate empathy, the goal would be more than fulfilled. To offer a look and a reading on this culture through the fate of the most famous seggae singer, guitar, photos, objects, period documents, films, paintings of the artist Karo, texts of the lyrics of the songs, the exhibition Kaya at Blue Penny is an opportunity to celebrate one of the most famous artists of our history in Mauritius.