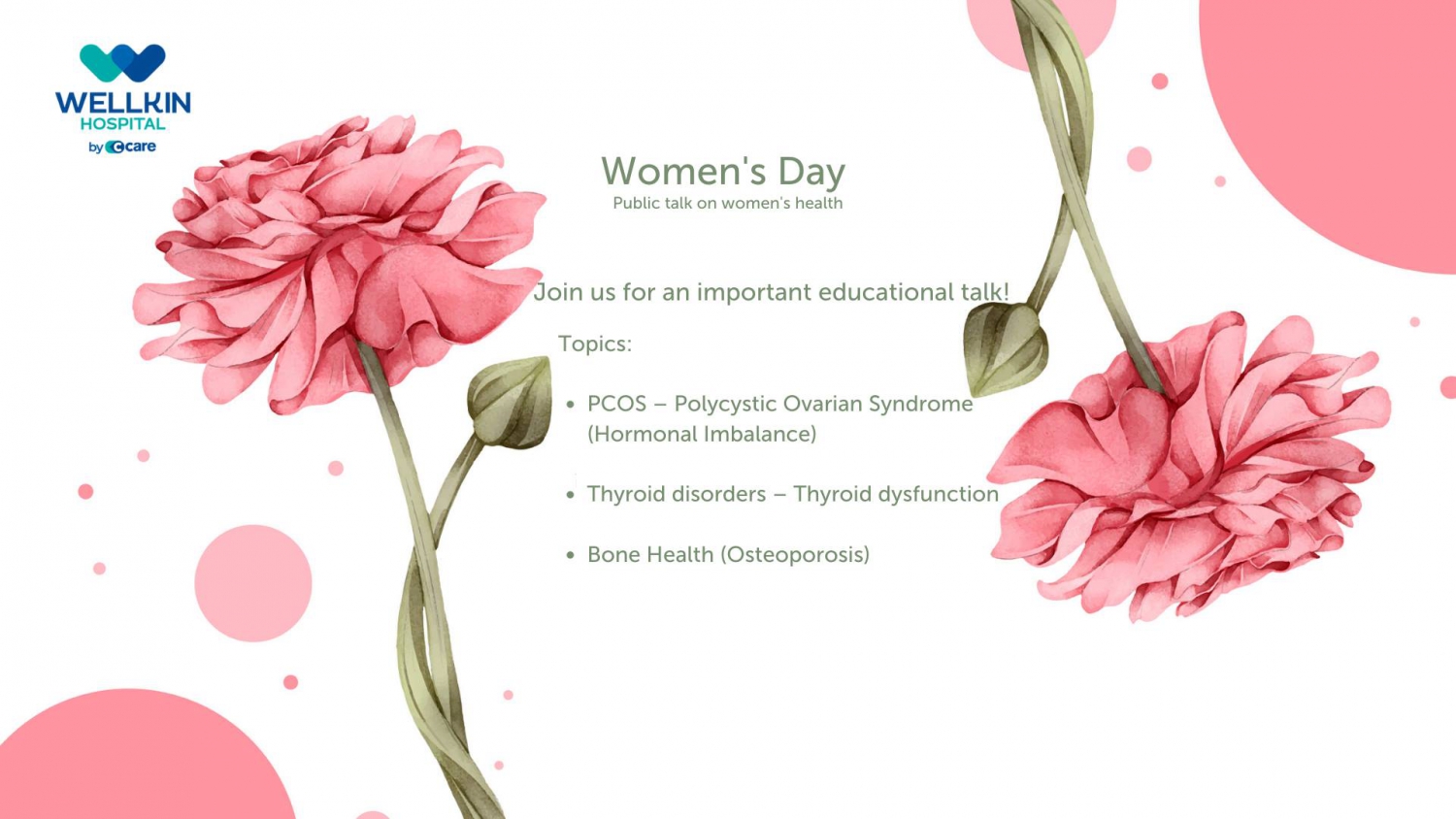 Event Details
The Woman 'first and always' – Healthier women, Healthier societies!
Wellkin Hospital is pleased to invite you for a free talk by Dr. Mehjabeen B. Beebeejaun (Consultant Physician, Diabetologist and Endocrinologist). Topics :
1) PCOS – Polycystic Ovarian Syndrome is what most of us know as 'hormonal imbalance'
2) Thyroid disorders – Thyroid dysfunction
3) Bone Health (Osteoporosis)
• Date : Wed 18 Mar 2020
• Time : 17h30 - 18h15
• Venue : 6th floor, Wellkin Hospital
To reserve your seat, please email : info@wellkinhospital.com.