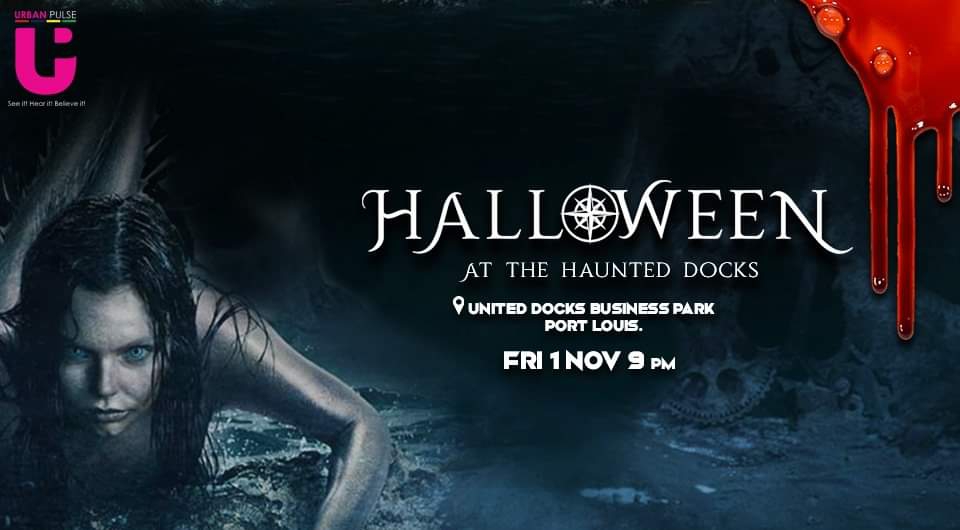 Event Details
The most terrifying rendezvous of the year comes back and this year URBAN PULSE invites you to come to live a monstrous experience in the darkness.

Legend has it that there used to be a tavern near the Quay of the Port of Port Louis, where the most bloodthirsty and ruthless pirates who crisscrossed the Indian Ocean came to drink and party after long journeys!

Abandoned for thousands of years, it is said that every Halloween night, the souls of these haunting pirates reappear and party all night as before.

So not more than a second to lose, choose now your most nightmarish costume and book your tickets, entries are limited #HauntedDocks!

• Venue: United Docks Business Park Port Louis
• Date & Time:1 November - as from 9pm
• Entrance Fee: Rs300 - Redeemable for consumption at the bar
• Hotline: 52587755

►Live Band: Jason Heerah / Lin & Otentik Groove

►Djs: Dark / Bigpapa / Miiguel / Emmanuel Savannah

18+ Event
Don't Drink & Drive
The management reserves the right of admission.