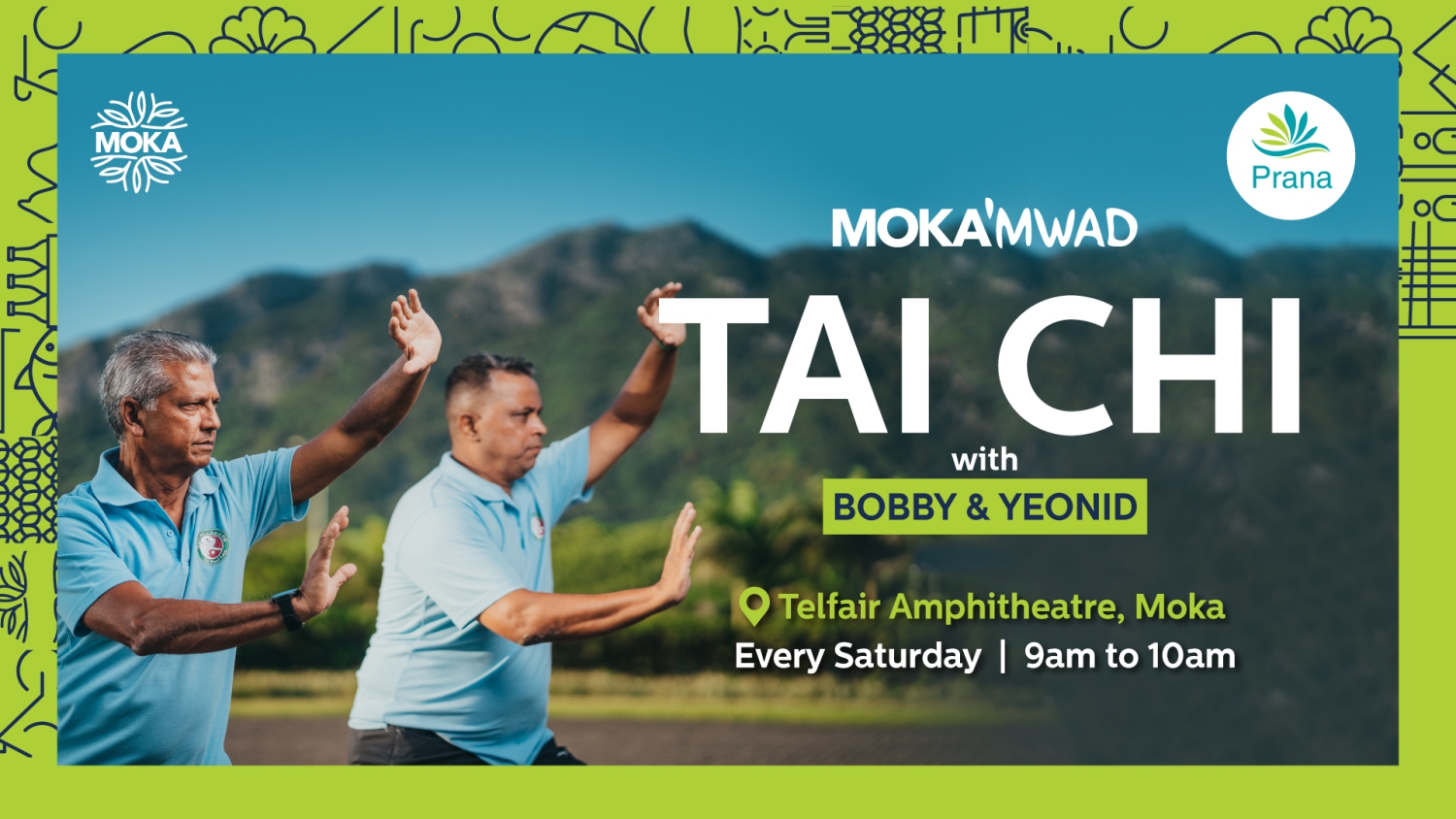 Event Details
😌 Inhale, exhale. It's time for 𝗧𝗮𝗶-𝗖𝗵𝗶.

Your hands guide your movements, while capturing and directing your energy so that your body finds its support. The precise gestures of this martial art allow you to free your energy, develop your flexibility and help you refocus, for a better awareness.

Tai-Chi can also reduce the risk of falling and improve balance, control hypertension, reduce the risk of cardiovascular disease and regain better sleep, among others.

Need a break?

Meet coaches Bobby and Yeonid at the Telfair Amphitheater!

📍 Where? At the Telfair Amphitheater
📅 When? Every Saturday from 9 a.m. to 10 a.m. (from February 26, 2022)
🎟️ Free (50 places available: first come, first served!)
🎒 What to bring: clothes, sports shoes and a bottle of water

--
* In compliance with health protocols and for the safety of all participants, you are asked to bring your identity card.
** Classes will be canceled in case of bad weather and on public holidays.
*** By participating in the sessions organized by Moka City Ltd,
(a) you agree that your photo and/or image may be taken, recorded, processed, saved and published in digital and printed form for and on behalf of Moka City Ltd through various means of communication in order to disseminate information about its events;
(b) you agree to hold harmless and release Moka City Ltd from any claim or demand arising out of or relating to the use of your photos, images, likeness, name or identity, including, without limitation, any claim invasion of privacy, defamation or financial compensation;
(c) you confirm that you are physically and mentally fit, in good health, and have no medical contraindications to participate in this activity.