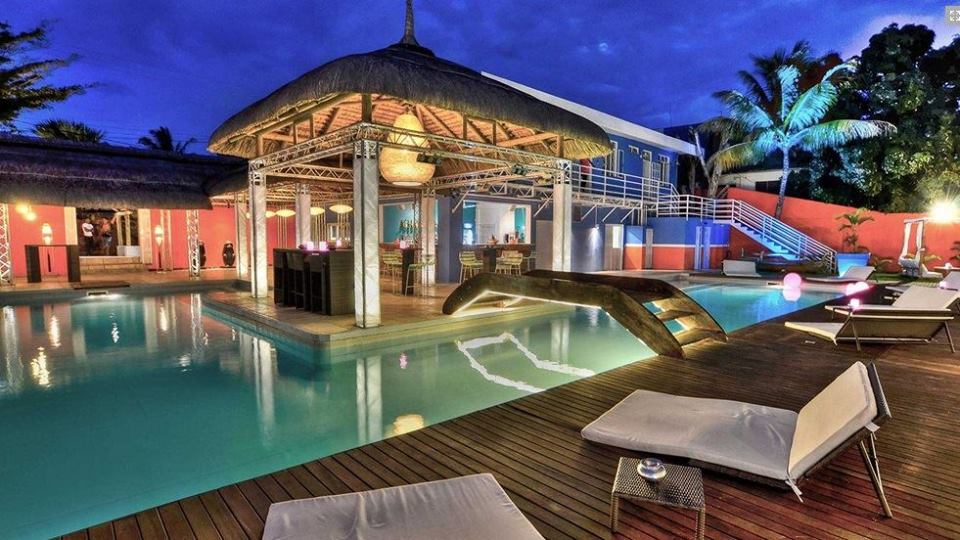 Event Details
🇬🇧 Expat.com is pleased to invite you to our next gathering at OFF in Pointe aux Cannoniers on Thursday 7th June, starting at 6 pm.
Come and meet new people, enjoy some snacks, and take advantage of cocktails at -50% off, until 11pm.
With a beautiful swimming pool surrounded by comfy sofas and lounge area, OFF provides a laidback and friendly setting to mingle and meet other fellow expats and locals.
You may even get the chance to win 4 cocktails!
The Expat.com team is looking forward to seeing you on Thursday 7th June at OFF.

🇫🇷 Rencontre Expat.com au OFF
Pour bien commencer le mois de juin, l'équipe d'Expat.com vous donne rendez-vous au OFF à Pointe aux cannoniers le jeudi 07 juin 2018 à partir de 18h.
Des gens sympas, des snacks et des boissons à -50% jusqu'à 23h ! Venez rencontrer, discuter, échanger avec les autres membres dans un cadre idyllique.
Avec sa piscine centrale cernée de tonnelles et leurs lumières tamisées, le OFF est l'endroit idéal pour partager nos expériences d'expatriés de longue date... ou pas!
Vous pourrez aussi tenter de gagner 4 cocktails lors d'un tirage au sort !
Toute l'équipe a hâte de vous retrouver le jeudi 07 juin au OFF !

🇪🇸 Encuentro Expat.com en OFF
Expat.com te espera en OFF a Pointe aux Cannoniers el jueves 7 de junio a partir de las 18h.
Te invitamos a pasar un rato agradable con gente maja, snacks, y 50 % de descuento en las bebidas hasta 23h. ¡Ven a charlar y conocer a otros miembros!
No te pierdas la oportunidad de ganar cuatro cocktails gracias a nuestro sorteo que tendrá lugar durante el encuentro.
¡Te esperamos en OFF el próximo 7 de junio, contamos contigo !