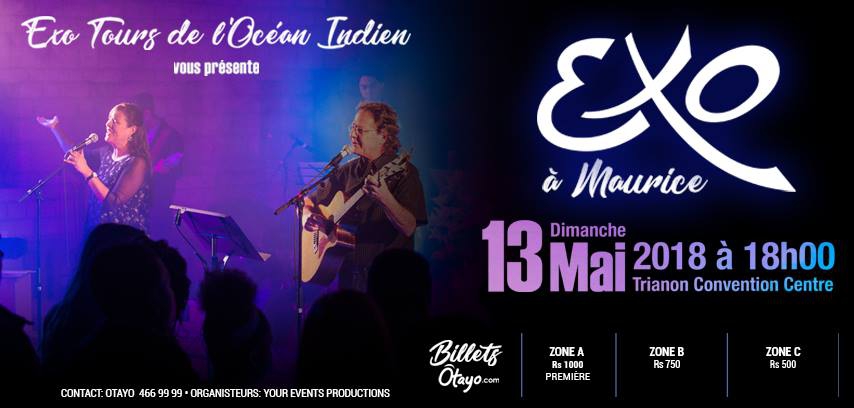 Event Details
Exo, the popular group of the French evangelical music scene, is back in Mauritius for an exceptional evening on May 13, 2018 at the Trianon Convention Center.

This musical and convivial meeting is the golden opportunity not only for Christians but for religious people in general to honor God and spend an unforgettable moment of sharing.

Exo means in Greek 'out of' and for Chris and Laura (founders of the group), it is crucial to understand that, although worship of god is something personal and sometimes private, it also needs to be made publicly outside the four walls of the church.

This evening's goal is to offer everyone the opportunity to identify with, and be transformed into, Christ's passion, death and resurrection. It is more of a 'personal encounter' than a concert or show.

It will also be a great opportunity for countless fans to review the group's repertoire of songs of praise.

Tickets for children from 5 to 10 years are at Rs 250 per child and for children under 5 it's free.

Please note that there is no seating arrangement.