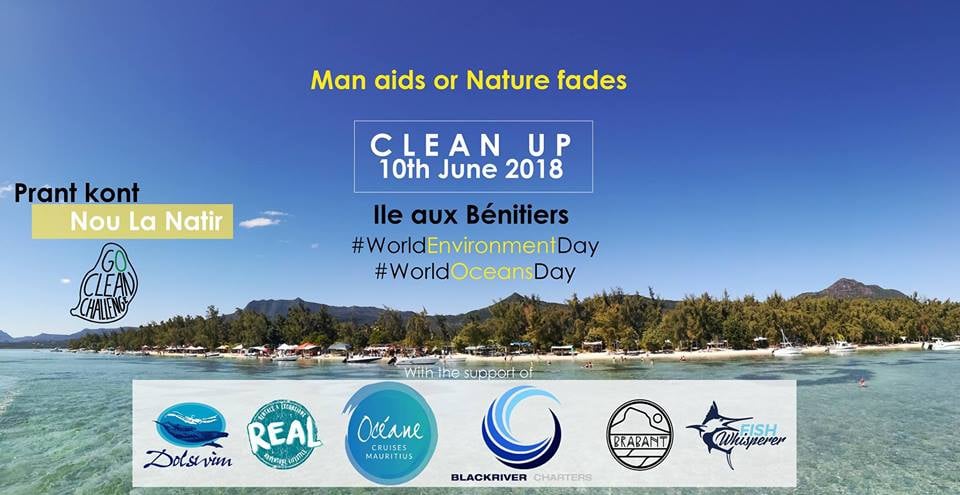 Event Details
🌍
On the occasion of World Environment and Oceans Days, celebrated on the 5th and 8th of June respectively, join us for a Clean-Up at Ile aux Bénitiers on Sunday the 10th of June!

🧤
Gloves and refuse bags will be provided.
🚤
Derpature from La Gaulette and Black River at 8h30.
- Participants, drop me a message with contact details (names and phone number) to book your seats.
- Boat owners willing to provide transport, drop me a message (phone number, seating capacity).
☝🏼
Please bring your smile, water, sunscreen and wear running shoes and hats!

*More details to follow!