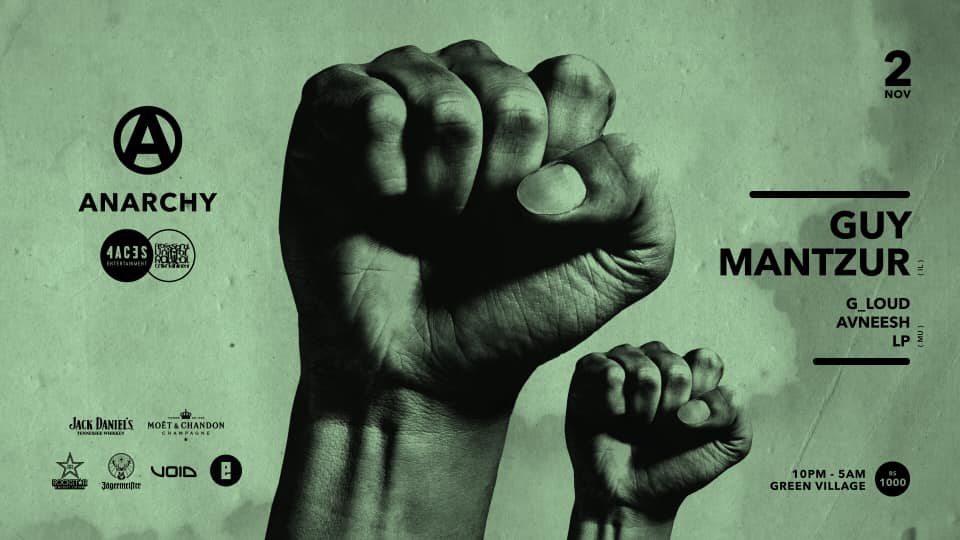 Event Details
'A revolution without dancing is not a revolution worth having.'

Anarchy - The Official PURE after party
O2 Nov 10pm-5am
The Green Village, Le Morne

Free access to all tickets holders of the main event PURE at The St Regis Mauritius Resort "Royauté".

1,000rs entrance fee at the door for non-ticket holders.

Anarchy, the other side of the same coin...

Rebels, meet us at the Green Village, a 5-min drive from the main event, to enjoy a proper after party in the middle of the mountains.

Lineup:

GUY MANTZUR
G_Loud
Avneesh
LP

An event by FourAces Entertainment in close collaboration with PURE.