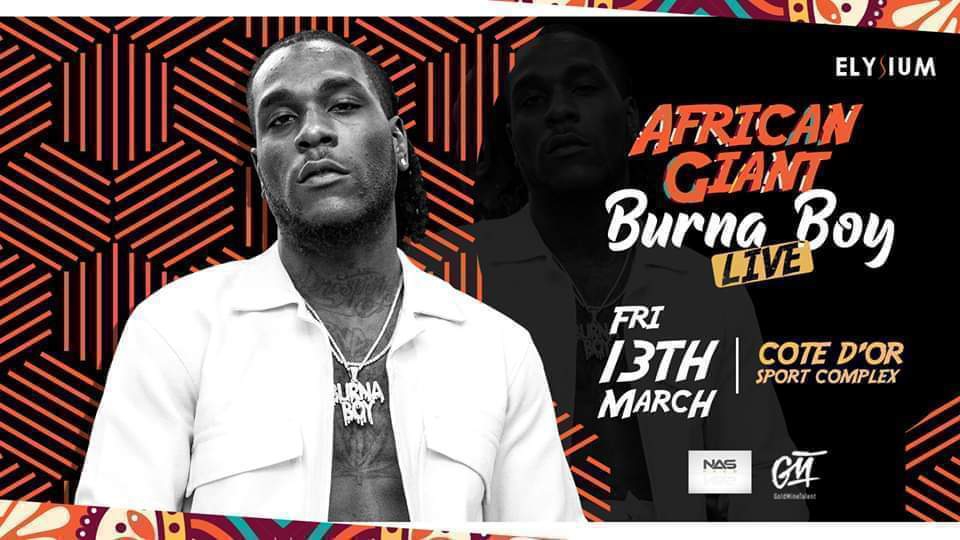 African Giant Burna Boy Live in Mauritius - CANCELLED
Fri Mar 13th 2020 at 20:00 until 05:00
---
Mauritius
,

Cote D'Or National Complex

Mauritius
https://www.myguidemauritius.com/events/african-giant-burna-boy-live-in-mauritius-island
BOOK NOW
Event Details
IMPORTANT COMMUNIQUE FROM ELYSIUM EVENTS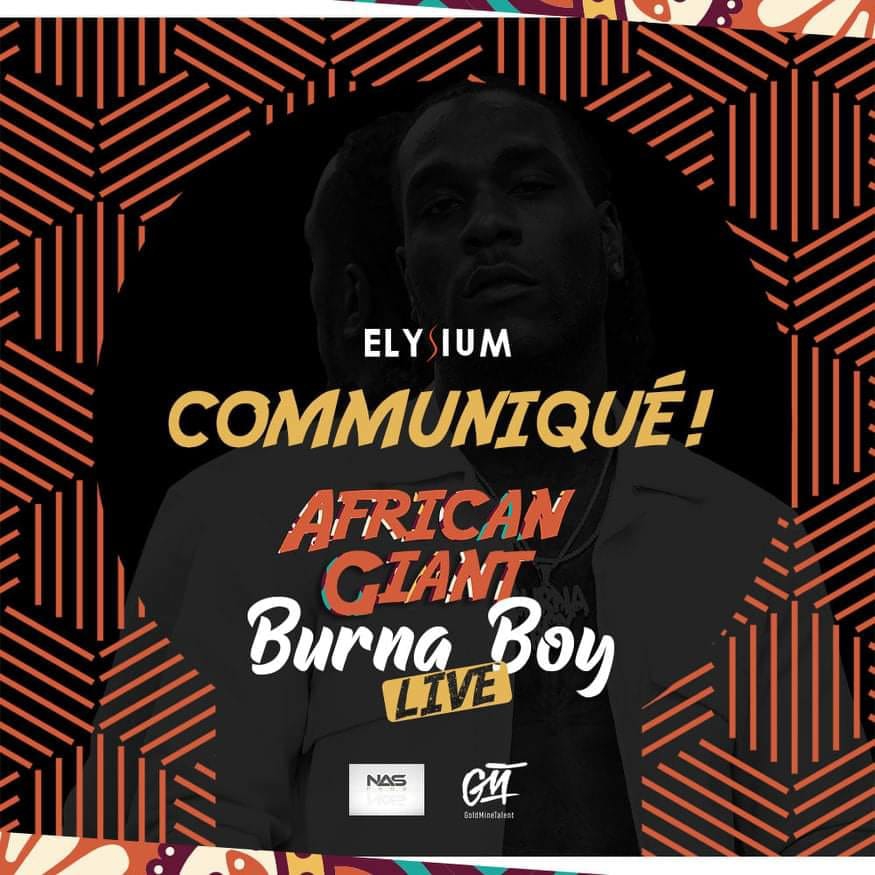 'Party People

Regardless of our will, it is with great regret that we announce the cancellation of the African Giant Burna Boy Live event scheduled for Friday March 13 at the Côte-d'Or sports complex. The event will be postponed to a later date which will be communicated to you in the coming days. The main reason for this dismissal is obviously due to the bad weather forecast and the deterioration of climatic conditions in the days to come. We do not want to risk endangering the safety of the public, the artists and that of our staff.

However, tickets already sold will still be valid for the BURNA BOY concert until the date is announced in the coming days, but those who wish a refund will be able to do so by MONDAY, March 16, at sales or Rézo Otayo. Elysium Events sincerely apologizes for any inconvenience to fans, the public and partners. For further information, we kindly ask you to go to the following link; https://www.facebook.com/elysium.mauritius/

Hotline: 58470444'

Burna Boy Live in Mauritius, Elysium Events present the 🇳🇬 African Giant Burna Boy live in Mauritius on Friday 13 March at Côte D'Or 🇲🇺

Venue: Cote D'Or National Sports Complex
Date: Friday 13th March
Time: 8pm - 5am
Dresscode: Casual

International Live Music Set: Dj Puri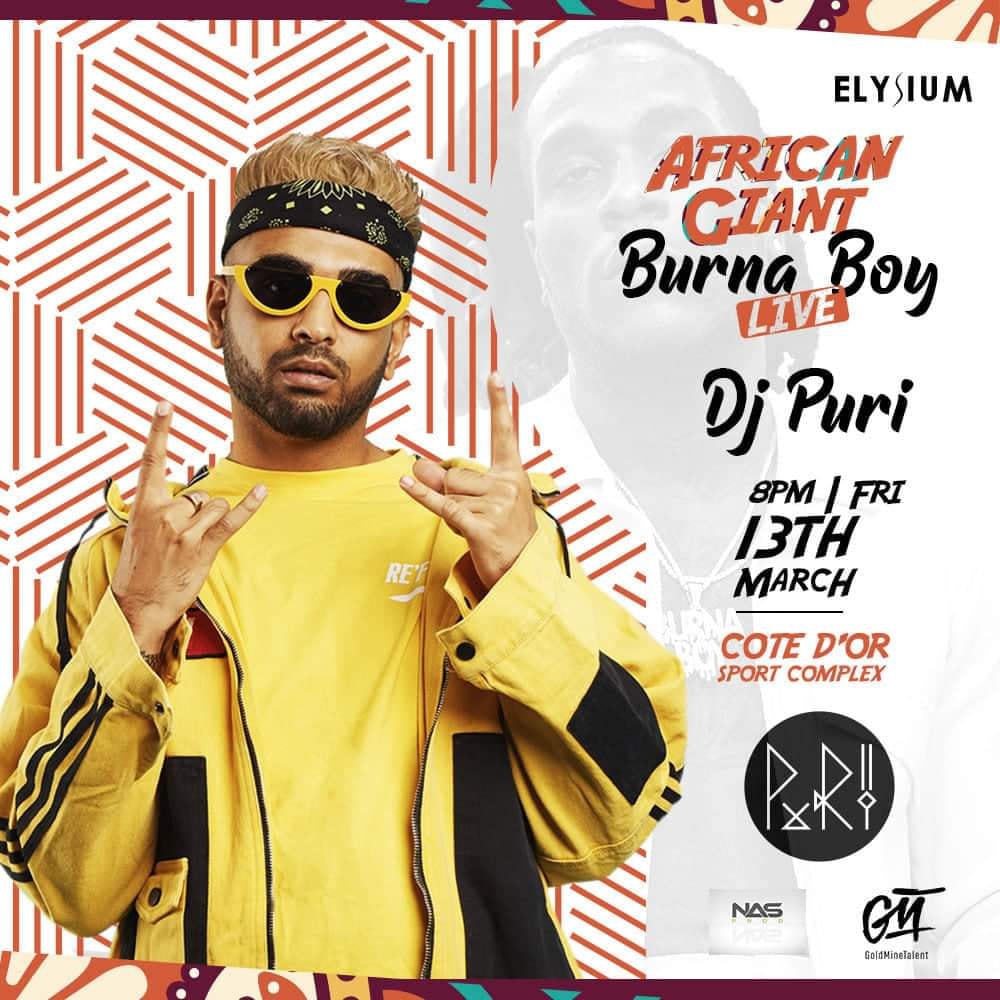 Music Link:
https://bit.ly/37mcwk7
https://bit.ly/39u4dUH
https://bit.ly/31SY2Hs

Local Acts:
-Madii Madii x Jason le Boucher : https://bit.ly/2vuBPDa
-Big Frankii: https://bit.ly/2SjZkYL
-Tey ft Cyndia Ameerally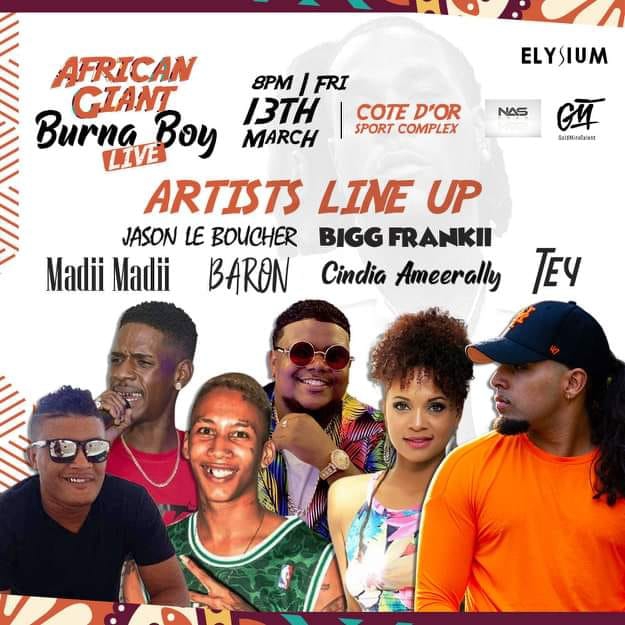 Djs: Ash / Avi S / Miiguel / Nick Farell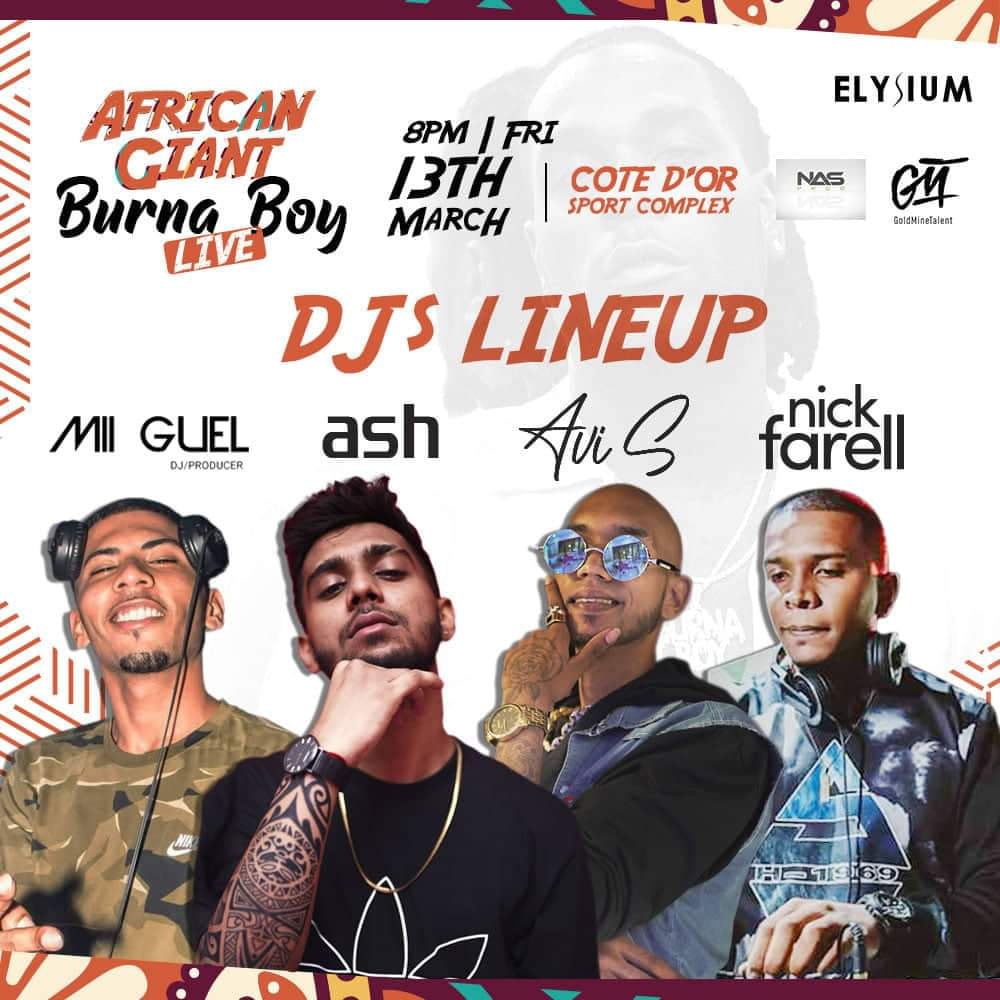 ►Presales Tickets :
- Normal: Rs800
- Vip Rs1,200
-VVIP: Rs1,800

° At Door:
- Normal: Rs1,000
- Vip: Rs1,500
-VVIP: Rs2,500

Below are some differences between VIP and VVIP

VVIP:
* Separate entrance and welcome
* 1 welcome cocktail
* Breathtaking view of the scene
* Champagne bar
* Private toilets
* Limited seating
* Access to VIP and Normal areas
* Covered area (in case of bad weather)
* Shisha Lounge (payable)

VIP:
* Separate entrance
* Placement: In front of the stage
* VIP bar
* Private toilets
* Access to the Normal zone
* Partially covered area

►POINT OF SALES
-City Sport: Super U Grand Baie / Jumbo Riche Terre Mall / Caudan / Bagatelle /
jumbo Phoenix Mall
-Liquid: Curepipe / Mahebourg / Plaisance Mall
-Kas Poz Pub Ebéne
-Media Space Rose-Hill 1st Floor gallery evershine
-Cloth'in Q.bornes 1st floor orchard centre
-Irish Pub Trianon LA City
-Capri Shop Curepipe arcade cosmos
- Rajah Music Shop Flacq winners complex
-Master Sound Building Bambous
-Tony Phone Cascavelle Mall

OTAYO POINT OF SALE - Click Here
https://www.otayo.com/rezo-otayo-liste-des-points-de-vente

☎ Infoline: +230 5847 0444

Burna Boy is the African artist most in demand at the moment! At just 28 years old, he became legendary as an Afrobeat music giant and reigns all over Africa.

With over 96 million views on YouTube, On The Low is the hit that has made Burna Boy's career take off since he started music in 2015 as an Afro-singer and songwriter.



Burna Boy by his real Damini Ebunoluwa Ogulu has made his music and culture travel beyond the African continent, wreaking havoc in Europe and America. He was able to stand out for his patois style influenced by a voice that recalls the legends of music, Burna Boy has always seduced fans with his original and unpredictable style and his energetic performances.

A true HIT MAKER, the young star already has 4 albums to his credit, including the latest AFRICAN GIANT which has propelled him to the top of the biggest stars around the world. Burna Boy continues to chain big hits and especially featurings with artists such as Dadju, Beyoncé, Ed Sheeran and Ty Dollar Sign among others.

On the occasion of the concert, a fashion show in traditional African attire will be organized by the Tribute Shop to highlight the different clothing aspects of African culture, their purpose through this concert is to enhance our origins with Africa and preserve this ancestral culture!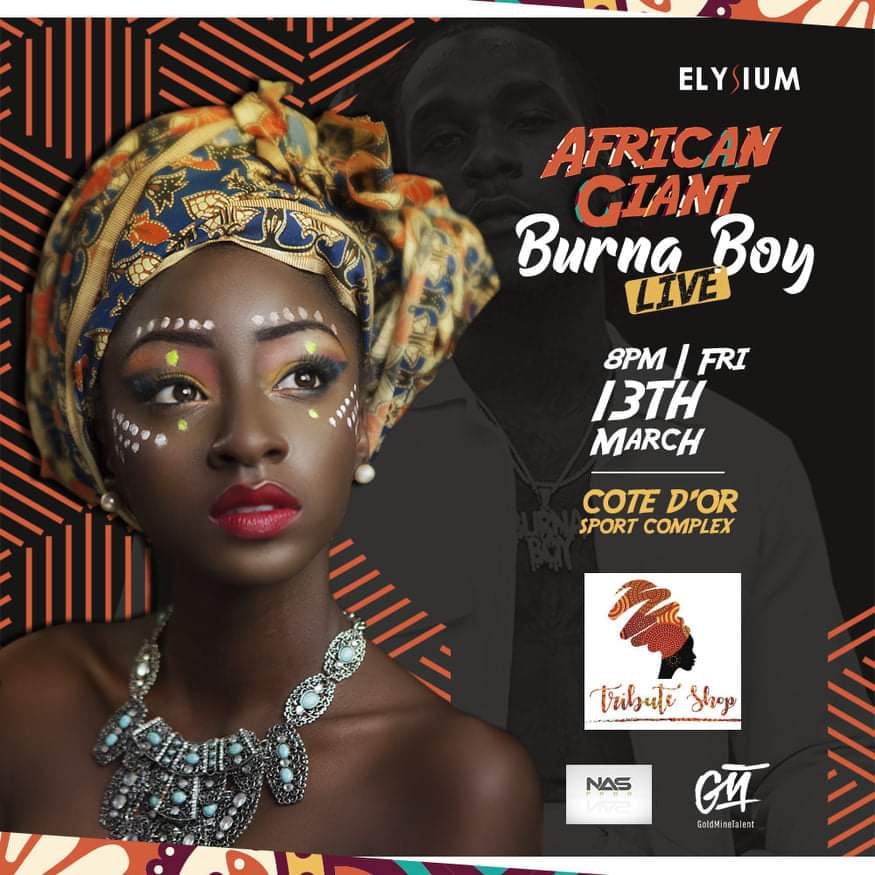 Don't Drink & Drive
18+Event
The Management Reserves The Right Of Admission